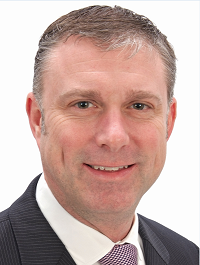 The American Association of Managing General Agents (AAMGA) is convening Sunday in Waikoloa, Hawaii. In the lead up to the event,
Insurance Business America
spoke with incoming president Matthew Letson on where he sees the industry and the longstanding trade association.
Insurance Business America:
What is the primary objective you will be working to advance during your tenure as president of AAMGA?
Matthew Letson: During my term there will be a focus on some of the executables of the strategic plan; for example, we will use the knowledge that we've gained to deliver a new networking meeting for our new membership categories—not only will this be a smart meeting where business gets done, it will provide an opportunity for the AAMGA to showcase the benefits and services it provides better than any other group in the industry.
In addition to this, we will focus on maximizing the benefits of our current members, by providing outstanding meetings and educational opportunities for our members; keeping our membership abreast of all regulatory and legislative issues that can impact their businesses; and we will continue to foster the future through our Under Forty Organization and our relationships with Georgia State and other schools with risk management programs.
IBA:
How would you rate the current state of the association – where is it strongest, and where is there room for improvement?
ML:
The AAMGA is stronger than ever. Our membership represents a larger share of both Admitted and E & S premium than it ever has in its 88-year history; our meetings are still the ultimate venues for relationship-building and getting work accomplished; our University offers more course offerings than ever and we enjoy a great partnership with Georgia State University through the AAMGA Chair on Risk & Insurance Management. Our annual Automation and Technology Conference is one of the most widely anticipated events in our industry with record-setting attendance year-in, year out. The Under Forty Organization is stronger than ever with more and more participation every year, which bodes well for the future of our businesses and our association.
As far as what we could do better? I'd say more effectively communicating the value proposition of the AAMGA to all businesses involved in the wholesale underwriting and binding authority arena—the AAMGA provides a tremendous amount of services and represents an outstanding value for its membership.
IBA:
What spurred your interest in making the commitment to become so deeply involved in helping to guide the direction of AAMGA?
ML:
I became involved with the AAMGA in 1997 when I attended my first Under Forty Organization (UFO) meeting in Portland, Maine. It had a profound effect on me—I went to that meeting knowing very few people; I was still very new in the business and had very few contacts. I came out of that meeting with new friends, fresh ideas and a real confidence I could, in a very short time, make meaningful business contacts, gain knowledge from my peers and have the kind of support I was looking for early in my career.
Since then, the AAMGA has helped foster my professional development, as well as support my business. I enjoy giving back—in fact, I have always found the more I have given to the AAMGA, through committee work and my work on the board of directors, I have always gotten even more back in return.
You may also enjoy:
"5 minutes with...Outgoing AAMGA President Frank Mastowski"
"AAMGA leadership meets for first time with Lloyd's of London Big 3"
"Environmental wholesaler expands underwriting team"