Carrier covers military football game bill for feds | Insurance Business America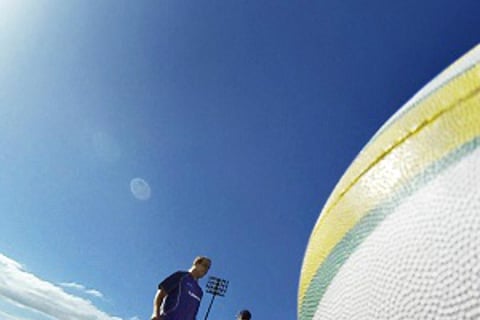 The Air Force Academy lived to fight another day—fight the Navy on the football field, that is. The United Services Automobile Association (USAA), an insurance carrier servicing members of the military, stepped in last weekend where the federal government failed by picking up the $230,000 tab for the Air Force/Navy football game.
The Falcons-Midshipmen game was in danger of being cancelled due to the government shutdown that began last week. The US Department of Defense suspended intercollegiate athletics across all three service academies last Tuesday when Congress failed to come to an agreement over a budget for the next fiscal year.
While the athletic department's non-profit arm had enough residual funding to pay for the Academy's travel, some were in doubt about the legality.
That's where USAA took charge. A major sponsor of the Falcons, USAA was contacted by Air Force Academy Athletic Corporation CEO Derm Coll for help in funding the trip. Coll said he was reaching out to sponsors for some partial funding and was surprised by USAA's generosity.
"I was expecting we'd get $50,000 or $100,000," Coll told USA Today. "They came back and said they're picking up the whole thing; let's get the game going, it's important for us to support the military."
After USAA agreed to pay the $230,000 it would take to fly the Falcons to Annapolis, Md., school attorneys at the Academy put together a proposal and submitted it to the Department of Defense for approval. The department signed off on the agreement just minutes before the charter plane was ready to take off.
While the Falcons went on to lose to the Navy's Midshipmen 10-28 and future games are still in jeopardy while Congress remains at an impasse, Coll said he was grateful for the insurance company's participation.
"They did a great job for us," he said. "They [picked] up the bills for everything we need."