FEMA under fire for 'Kafka-esque' flood insurance views | Insurance Business America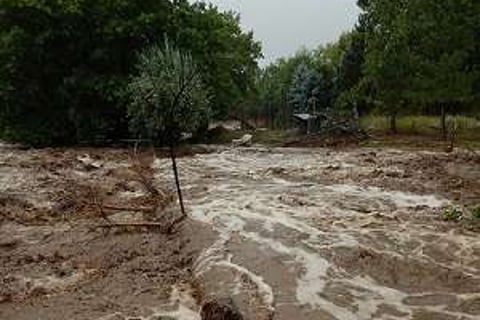 FEMA Administrator Craig Fugate has been accused of "passing the buck" following his recent assertion that he doesn't have the authority to delay or provide exemptions to impending flood insurance premium hikes.
Michael Hecht, president and CEO of Greater New Orleans Inc. (GNO), Fugate's statements amount to little more than "finger pointing from the administrating authority to the legislative authority, and vice versa"
"Administrator Fugate is saying his lawyers have looked at the legislation and even though an affordability study is required before implementing these new premiums, there's nothing stopping him from rolling out the changes regardless," said Hecht, whose non-profit seeks to defend local business interests in the face of the new premiums. "It's a frankly Kafka-esque interpretation of the legislation. That interpretation of the law is an interpretation of the letter, not the spirit."
Fugate testified before the Senate Banking Committee's Economic Policy Subcommittee last week, saying that while he sympathizes with affected homeowners, he can't delay the rate increases enacted in Biggert-Waters.
"I read the legislation," Fugate said. "My attorneys read the legislation. Our staff looked at it. If I had a way based upon the legislation, the technical implementation, I don't see it."
Instead, Fugate pleaded for "help" from the Senate subcommittee, which includes members from states like N.J., La., and Mass., whose constituents are seeing premium increases of up to 3,000%. Fugate says the power to delay implementation lies with Congress, not FEMA.
While the two governmental bodies debate responsibility for the sky-high premiums, some insurance professionals are on the lookout for alternative ways to delay their implementation. In Mississippi, Insurance Commissioner Mike Chaney attempted to sue FEMA before the state attorney general declined to represent him. In Louisiana, Rep. Bill Cassidy is putting together a flood insurance task force to discuss the crisis, which is said to include "industry experts."
However, the administrative finger pointing may have led to one positive outcome for the insurance industry. Biggert-Waters and the resulting premium hikes are now part of the national dialogue, Hecht says.
"The flood insurance issue is beginning to be appreciated nationally. This hearing was a milestone because it was the first time NFIP was talked about as a national, coast-to-coast issue," he said. "Before, people thought it was a Louisiana issue, or a New York or New Jersey issue. Now the entire country realizes this is an issue everyone needs to try to understand and solve together."
With that level of political will, Hecht says a solution will be quick in the making. What remains to be seen is the route that solution takes.