NARAB legislation moves forward | Insurance Business America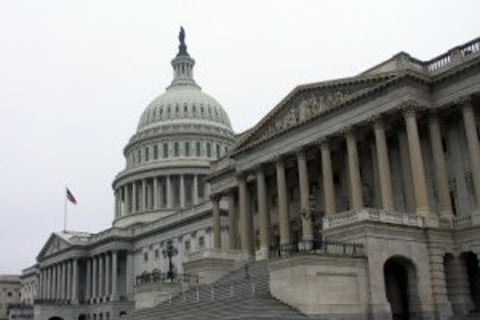 A House bill that would extend the Terrorism Risk Insurance Act for five years also contains key components for independent insurance agents and brokers. NARAB II—long sought-after legislation that would create a national licensing system for producers—was attached to the bill as an amendment by the Insurance and Housing Subcommittee before being approved 32-27.
The amendment was introduced by the subcommittee's chairman, Texas Rep. Randy Neugebauer, and was agreed to on a voice vote.
NARAB supporters say they also hope to attach the legislation onto a similar TRIA bill introduced in the Senate.
If passed, the NARAB legislation would create a national nonprofit board aimed at simplifying the process producers must follow to obtain multi-state licensure. Almost universally supported by industry trade associations, NARAB nonetheless had difficulty obtaining passage in Congress.
Earlier in the year, supporters attempted to have it passed alongside another piece of insurance-related legislation. The licensing language was attached to a flood insurance bill, but the final revision to the Biggert-Waters act did not include NARAB.
Last week's passage, then, was welcome news to those who have worked to create the licensing board, including NAIFA President John Nichols.
"The facilitation of interstate agent and broker nonresident licensure is a win for insurance agents and brokers, but more importantly it's a win for consumers," said Nichols. "Relationships forged between agents and their clients are important and often last for decades. These relationships are built on trust, consumer confidence and superior services. They shouldn't have to end simply because a client moves to a different state."
However, not all in the industry were similarly pleased. Jon Gentile, national director of federal affairs for the Professional Insurance Agents (PIA), said that while PIA is in favor of the creation of NARAB, it is concerned over language that gives the Federal Insurance Office (FIO) authority to supervise the activities.
"PIA believes the FIO has no such authority, and that authority for NARAB II should never be granted to the FIO," Gentile said. "We look forward to working with the full Senate and House to pass a long-term reauthorization of TRIA as soon as possible."
NARAB—or some version of it—has been an industry priority since 2006. Robert Rusbuldt, president and CEO of the Independent Insurance Agents and Brokers of America, called NARAB "vitally important for tens of thousands" of producers who work in multiple states.
You may also enjoy:
"Fight for new agent licensing rules 'not over 'til it's over'"
"Agent licesning rules under White House scrutiny"
"Fight over insurance regulation intensifies"