New sports safety focus could fuel insurance sales | Insurance Business America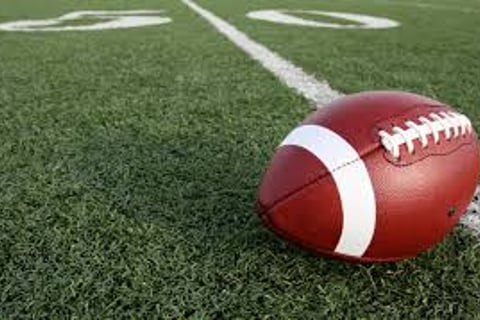 The American obesity epidemic dominates news coverage, but for Lorena Hatfield—marketing resources manager with K&K Insurance Group—the real story from an insurer's perspective is the country's efforts to get fit and have fun.

One fitness avenue many people are pursing is joining amateur and youth sports leagues.

"Both youth and adult sports opportunities are expanding and widely available throughout the US," Hatfield said. "Sports organizations are capitalizing on the current fitness and wellness focus trend and offering a greater variety of sports activities for all ages."

The trend seems especially emphasized in young people. More than 35 million American youth play organized sports each year, including 60% of kids who join teams outside of school, the Minnesota Amateur Sports Commission found.

These amateur leagues offer great opportunity for producers to get involved in the individual and team coverage space, particularly given the increased visibility in safety and injury liabilities associated with young athletes.

Kathryn Gwaltney, director of the National Center for Sports Safety, has watched the focus on safety in youth sports evolve since joining the board of the nonprofit group in 2006.

"Even in the past four to five years, there has been a drastic and major change in the sports safety industry," Gwaltney said. "There have been a lot of organizations popping up educating the public on certain sports safety topics."

"For one," she said, "you hear 'concussion' all the time."

Concussions are indeed a leading source of injury in young athletes, and one that is fueling a large number of claims in the sports insurance space. According to Britney Bates, director of sports medicine and outreach with NCSS, concussions are made even more dangerous by the fact that many coaches don't recognize the symptoms.

"There's a common misconception that concussions can only occur if you get hit in the head," Bates said. "We've also had several low impact hits where coaches feel that because it wasn't a serious hit, it isn't a concussion. They assume that as long as you feel fine, you don't have a concussion. That's not true."

The increase in concussion-related claims has also given rise to fears that insurers will tighten coverage and implement higher premiums.

However, producers who offer value-added services like educational programs that help coaches recognize symptoms of a concussion and other sports injuries—because "concussions aren't the only important topic," Gwaltney stresses—may be able to score a better rate for clients on general liability and accident medical coverages.

"In the insurance industry, you may lower a premium for a client because they have a smoke alarm in their home. In the sports safety industry, if we continue to educate coaches, it could potentially lower the premiums parks and rec teams have to pay," Gwaltney said. "Coaches should be able to recognize the basics of something. We don't ask that they be medical professionals, just that they know enough to get an athlete to the doctor."

Injuries are not the only liabilities producers working with youth teams need to consider when arranging for coverage, however. Hatfield stressed that many producers often fail to think about coverage for damaging events like abuse.

"It's a distressing subject, but unfortunately sexual abuse and molestation coverage is an often overlooked but important coverage for youth sports and activities," she said. "While youth-oriented organizations are becoming more aware of the need for policies and risk management techniques needed to minimize the potential for abuse, insurance that protects the organization is vital and can cover the defense costs that add up quickly."

Finding the right underwriter is crucial to securing quality coverage that covers both traditional and more overlooked liabilities for sports and rec clients, Hatfield added, whether they be a Little League coach or a personal trainer.

"Fitness is a fast-moving industry that often incorporates new techniques and equipment," she said. "It's particularly important for agents to work with knowledgeable underwriters who can help identify the coverage needed for risks new to health clubs and trainers."

You may also enjoy: "Give parents the heads up on youth sporting risks"
"Insurer offers new important coverage for college groups"
"Promotion policy saves client $420,000 in Seahawks shutout"