MGA eyes US oil and gas sector | Insurance Business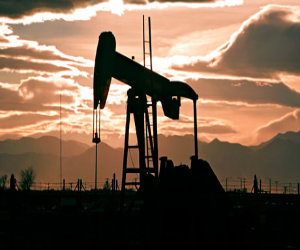 A specialist lines underwriting agency is targeting oil and gas consultants with a new product offer that combines cover for financial loss from professional advice to injury and property damage from hands-on work.
CFC Underwriting
– a Lloyd's MGA specializing in niche product offers – announced the launch of O&G, its comprehensive insurance solution for a wide range of oil and gas professionals.
"Our new O&G cover fills a gaping hole in the insurance market for oil and gas professionals who are required to occasionally undertake manual work," says Gary Norman, casualty practice leader at CFC. "As part of what is a complex and often hazardous industry they face a unique set of risks but until now have been overlooked by standard oil and gas policies. O&G addresses this with one fully comprehensive, tailored solution."
According to Norman, O&G covers a broad range of oil and gas consultants including everyone from drilling consultants and well-site operators to welding inspectors and geologists.
"Traditionally many of these consultants have only purchased general liability insurance," Norman told Insurance Business. "Equally many professional liability insurers have very restricted appetites for those consultants that undertake any manual work."
Due to the dramatically changing nature of the oil and gas sector in the last 20 years, Norman sees gaps in coverage that an MGA like CFC is perfectly placed to fill.
"There is a vast array of new technology and innovative techniques including fracking and oil sand exploration," says Norman. "Company composition and operations are also changing dramatically, with a huge increase in the number of self-employed workers and contractors in this space. At the same time the insurance market has changed very little, with many providers still offering the same coverage and very similar policies to the ones that were available many decades ago. This is what we believe has created an opportunity."
The traditional nature of the oil and gas sector has meant that companies have only bought the coffer they are required under contract, Norman points out.
"With the insurance provisions of many of these contracts failing to recognize all of the major liability exposures that a consultant faces this can leave a significant gap in cover, ultimately resulting in broker E&O claims," he says. "We strongly believe that most consultants should be purchasing both professional liability and general liability insurance, and that these covers should be neatly knitted together in order to avoid overlaps or, more importantly, gaps in cover."