Which insurers offer America's best insurance policies? | Insurance Business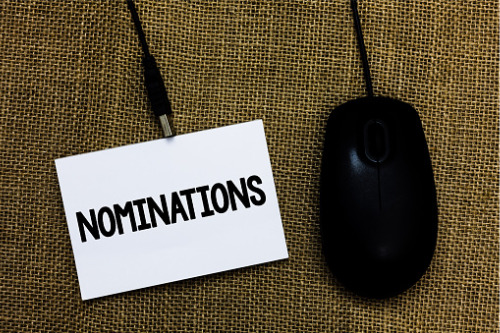 We've reached out to thousands of brokers to ask them a simple question – which policies do you recommend to your clients – and why? Our survey and telephone research teams are in the final phase of analyzing data - and these are the companies that have been nominated so far.
As well as researching which products have been best, we've been looking into the whys. What is it that brokers look for? How good is the service that they (and their clients) get?
Find out on December 1st when the first of IBA's six-part special report hits desks in Insurance Business Magazine.
Want to participate in this research? Take a few minutes to fill out this survey: https://www.surveymonkey.com/r/Y9XCM8T
Professional Liability
Admiral Insurance Group
AIG
Allied World Assurance Company Holdings, Ltd.
AMtrust Financial Services Inc.
Arch Capital Group Ltd.
Argo Group
AXA XL
Axis Capital
Beazley
Berkley Professional Liability
CapSpecialty
CFC Underwriting, Ltd.
Chubb
CNA Insurance
Erisk Solutions
Great American Insurance Group
Hallmark Financial Services Inc.
Hiscox
Huntersure LLC
Markel American Insurance Company
OneBeacon Insurance Group
Philadelphia Insurance Companies
QBE Insurance Group Ltd.
RSUI
Scottsdale Insurance Companies - A Nationwide company
Sompo International
StarStone Insurance
Synergy Insurance Advisors
Tokio Marine HCC
Travelers
United States Liability Insurance Group
Vela Insurance Services -a Berkley Company
Home
Chubb
Travelers
PURE Insurance
Safeco Insurance
AIG
The Cincinnati Insurance Companies
Auto-Owners Insurance
USAA
Acuity Insurance
Lexington Insurance Agency
Nationwide
CSE Insurance Group
MetLife
Amica Insurance
Erie Insurance Group
Mercury Insurance
American Modern Insurance Group
Progressive Insurance
Allstate
Encompass Insurance
American Family Insurance
Workers Comp
Venus Insurance
Berkshire Hathaway Specialty Insurance
AmTrust North America
The Hartford
Zurich Insurance Group
AIG
Travelers
Insurance Company of the West
Progressive Insurance
Chubb
biBERK- A Berkshire Hathaway Insurance Group
Texas Mutual Insurance Company
Liberty Mutual Insurance
Summit
New York State Insurance Fund (NYSIF)
United Wisconsin
Zenith
Pinnacol Assurance
ICW Group
State Compensation Insurance Fund
Safety National
Applied Underwriters
CoverWallet
Nationwide
Pie Insurance
Markel - FirstComp Insurance Company
Employers
Accident Fund
AMERISAFE, Inc.
Health
Mutual of Omaha
Community Health Options
Kaiser International Health Group Inc.
Aetna
GPA Insurance Agency, Inc.
BCBS
UnitedHealth Group
Anthem Blue Cross and Blue Shield
WellCare Health Plans
Humana Insurance Company
Insurance Administrative Solutions, LLC (IAS)
Excellus BlueCross BlueShield
MAPFRE Insurance
PacificSource Health Plans
MassMutual
Downey Insurance Agency
TAS Insurance Group PJSC.
Progressive Insurance
Cigna
HealthPartners
Harvard Pilgrim Health Care
Capital District Physicians' Health Plan (CDPHP)
Health Alliance
Centene Corporation
Emblem Health
Health Net
Oscar
IHA
Environmental
Zurich Insurance Group
AIG Environmental
Allianz Life
Travelers
Great American Insurance Group Environmental
Philadelphia Insurance Companies
Colony Specialty, part of Argo Group
Beacon Hill Associates
AXA XL
Kemper Environmental
United Capital
Chubb
Ironshore
Berkeley
Freberg Environmental
Commercial Auto
Progressive Insurance
Travelers
Liberty Mutual
Nationwide
Berkshire Hathaway Specialty Insurance
Old Republic Insured Automotive Services, Inc.
Zurich Insurance Group
Auto-Owners Insurance
Tokio Marine HCC
Chubb
Allstate
State Farm
The Hartford
American Financial Group
Cincinnati Insurance Companies
Berkley
AIG
Fairfax Financial Holdings Limited
Erie Insurance Group
Farmers Insurances
Selective Insurance
Sentry Insurance
EMC Insurance Companies
Acuity Insurance
General Liability
The Hartford
AIG
Chubb
Allied World Insurance
Great American Insurance Group
Beazley
Arch Capital Group Ltd.
Hiscox
CNA Insurance
biBERK - A Berkshire Hathaway Insurance Group
Progressive Insurance
Travelers
Zurich Insurance Group
Liberty Mutual
Berkshire Hathaway Inc
Nationwide Mutual Group
Tokio Marine Group
Private Auto
GEICO
Allstate
Progressive Insurance
Auto-Owners Insurance
Esurance
Liberty Mutual
Nationwide
Travelers
Safeco Insurance
USAA
State Farm
American Family Insurance
NJM Insurance Group
Erie Insurance
Amica Insurance
Shelter Insurance
Farmers Insurance
COUNTRY Financial