Chamber pushes for ACA changes | Insurance Business America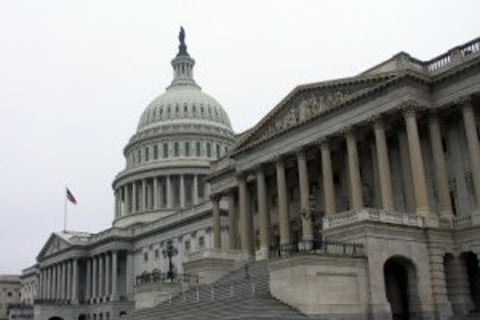 The US Chamber of Commerce is throwing its weight behind proposed repairs to the Patient Protection and Affordable Care Act, though it will not seek a complete repeal of the legislation, the group said Thursday.
"The administration is obviously committed to keeping the law in place, so the chamber has been working pragmatically to fix those parts of Obamacare that can be fixed—while doing everything we can to make regulations and mandates as manageable as possible for businesses," CEO Thomas Donohue said during his State of American Business address. "In 2014, we will work to repeal onerous healthcare taxes; repeal, delay or change the employer mandate; and give companies and their employees more flexibility in the choice of health insurance plans."
Donohue said he and the chamber had repeatedly warned Congress and the White House of what he called "flaws" in the legislation. Now, he is calling for "all responsible parties" to work together to improve health reform.
David A. Shore, president of the Massachusetts Association of Health Underwriters, said that while he applauds some of the Chamber's suggestions, they must be approached the right way.
"The HIT tax is permanent annual industry fee that does not equitably hit all insurers. It disproportionately impacts fully insured products, and I agree in principle with its repeal," Shore said. "It behaves as a pass through expense, placing a disparate burden on smaller employers and their employees and families. At the same time, repealing the HIT tax results in the need to raise new revenues or reduce spending--Congress has to balance the scale."
"I agree it should be repealed, but I think you have to be thoughtful about how you go about repealing it," he added.
Other Chamber suggestions, he said, could prove problematic—particularly a potential delay of the employer mandate.
"As you continue to delay the revenues generated by the employer mandate, how do you replace those funds?" he asked. "I'd imagine that the penalties associated with the employer mandate under Obamacare are factored into the scoring of the bill and provide financial support to maintaining the viability of the underlying program.
Shore said he was more interested in proposed suggestions that would change the definition of full-time employment from 30 to 40 hours, something that would "reduce the burden on businesses."
As a lobbying group, the Chamber of Commerce has no authority over Congress but does spend more money annually than any other organization, according to OpenSecrets.org.