Far out Friday: Insurer forces workers to practice 'Onionhead' religion | Insurance Business America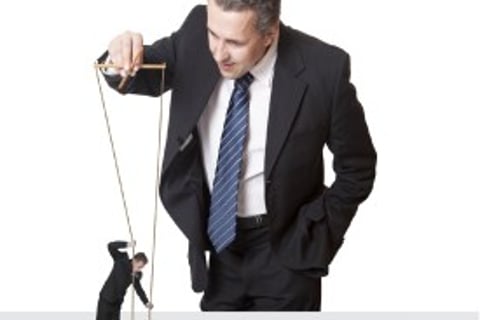 You might be grateful to have your job; indeed you might think yourself blessed and want to thank a heavenly being that you are gainfully employed.
But if you were forced to thank God for having a job in public in order to retain that job, you might not feel quite so happy about it.
This is one of the charges that three New York insurance company workers are bringing against their employer United Health Programs of America and its parent company, Cost Containment Group, according to Newsday.
The Long Island healthcare firm is under fire for allegedly forcing employees to join prayer circles, thank God for having jobs and say 'I love you' to coworkers and managers.
Last week, the US Equal Employment Opportunity Commission filed a discrimination lawsuit against the company alleging it required employees to practice a belief system called 'Harnessing Happiness' or 'Onionhead.' It includes praying, discussing personal matters with colleagues and reading spiritual texts.
The agency says employees of the Syosset-based firm who objected were disciplined or terminated.
Elizabeth Ontaneda, Francine Pennisi and Faith Pabon allegedly had been demoted and later let go for refusing to attend meetings with Denali Jordan to discuss divine paths and moral codes.
Staffers were also required to wear 'Onionhead' buttons to work, read spiritual texts, keep a dim lighting in the office and burn candles, the lawsuit stated.
'Onionhead' was created by a relative of the company owners, according to court filings. The EEOC stated the New-Age religious practices have been in place since 2007.
'While religious or spiritual practices may indeed provide comfort and community to many people, it is critical to be aware that federal law prohibits employers from coercing employees to take part in them,' Sunu Chandy, senior trial attorney for the EEOC, told Newsday.
The Harnessing Happiness Foundation describes 'Onionhead' as a belief system that was created two decades ago by a mother and daughter to guide people to more harmonious and successful lives.
The EEOC is asking a judge to stop the practices and ensure employees receive back pay and other compensation.
Both Denali Jordan and United Health Programs of America have denied the allegations laid out in the federal lawsuit, deeming them without merit.
You may also enjoy:
"The 15 most ridiculous insurance claims ever made"
"Man repays $150,000 of insurance money in 'heavy as hell' quarters"
"Dancing hamster arrested for insurance fraud"