Next Generation: Ohio takes proactive approach to recruiting | Insurance Business America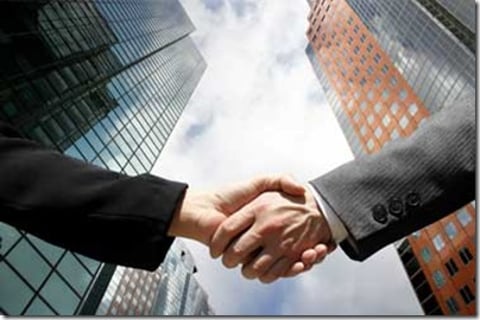 The insurance industry is particularly important to the economy of the state of Ohio, and for this reason, the Buckeye State is going to great lengths to address the industry's talent gap crisis.
A recent workforce study reveals the Ohio insurance industry needs to attract 26,000 new skilled workers by 2020, primarily to replace retiring baby boomers. Ohio Lt. Governor Mary Taylor cited the study during an April 23 event in Cincinnati promoting the state's Insuring Ohio Futures program, where she was joined by insurance industry execs and key stakeholders in the career awareness program that was first launched in 2013.
"A growing economy and strong demand from Ohio's insurance industry means 26,000 Ohioans have an opportunity to find a good paying job to support their family," said Taylor, who also serves as director of the Ohio Department of Insurance. "The insurance industry is an economic pillar for our state, and meeting this need is critical to its strength moving forward."
Ohio ranks seventh in the nation in insurance industry employment with more than 95,000 employees and an annual contribution of $17.4 billion to the state's GDP. However, prior to the launch of the Insuring Ohio Futures program, not a single Ohio college or university offered a risk management and insurance (RMI) degree program. That's a real roadblock for a state trying to recruit and train new insurance talent.
The Insuring Ohio Futures program – the first of its kind in the nation – came about as a result of a challenge to the industry made by Ohio Governor John Kasich to develop a long-term strategy to combat the industry's talent shortage. That challenge led to the formation of the Insurance Industry Resource Council (IIRC) in 2012, made up of a public-private coalition of 13 Ohio insurance companies, insurance trade associations, higher education institutions and public officials that aligned to create the Insuring Ohio Futures statewide career awareness initiative.
IIRC member companies have engaged colleges and universities around Ohio, helping to craft program curriculum to meet industry needs, raising awareness of the new RMI degree programs and offering critical resources such as lecturers with industry experience.
The University of Cincinnati now offers one of the state's three insurance and risk management degree programs (with more than 100 students enrolled in the programs), while additional colleges have curriculum in development.
"Higher education is the long-term answer to bridging the talent gap that is facing our industry. The partnership between insurance companies, higher education and the state of Ohio is building the foundation of workforce development," said Michelle A. (Shelly) Gillis, senior vice president and chief administrative officer of American Financial Group, Inc.
The 26,000 jobs figure is based on a workforce study using Bureau of Labor Statistics data conducted by Bill LaFayette, Ph.D., owner of Regionomics LLC, an Ohio-based economic and workforce strategy firm. LaFayette said the key message of the study is that Ohio must take steps to ensure enough workers are available to keep this crucial industry thriving. "If skilled workers are not attracted or trained, the industry will fail to grow to its potential, negatively impacting the overall Ohio economy," he said. "Insuring Ohio Futures serves a key role in introducing the next generation of insurance industry workers."
The key component of Insuring Ohio Futures is a website designed to engage the three key target audiences – students, career-changers and military veterans. InsuringOhioFutures.com saw nearly 40,000 visitors through February 2014, offering tools and information designed to help people explore careers, look for opportunities and connect with companies that comprise the state's insurance industry.
With 26,000 jobs to fill in the state, the industry needs to attract workers from many sources, as students will only comprise a portion of the thousands of employees needed. Career-change professionals are a critical source of talent, bringing relevant work experience as retiring boomers are not only leaving a talent gap but an experience gap. Connecting experienced skilled workers with insurance career opportunities is a key stated goal of Insuring Ohio Futures.
While students and career-change professionals are primary sources of talent, Ohio insurance leaders agree that military veterans offer skills and a value system that align with the insurance industry. With mission-oriented and value-based training, military veterans transition well into the insurance sector and can fill key roles in IT, management and more. Insuring Ohio Futures is working closely with the Ohio Department of Veterans Services and the Ohio National Guard to raise awareness of career opportunities in the industry.
You may also enjoy:
"6 secrets for recruiting and retaining young agents"