TRIA reauthorization: Insurance industry participation key | Insurance Business America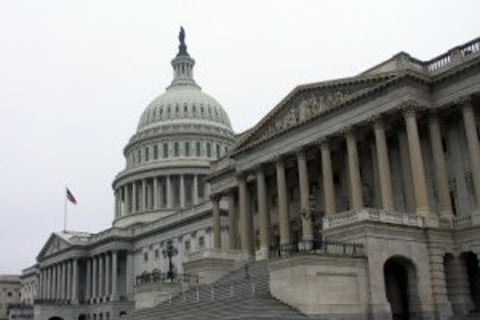 Industry pleas for the reauthorization of the Terrorism Risk Insurance Act are falling on increasingly deaf ears. Unless insurers are willing to take over more risk from the federal backstop program, TRIA won't be reauthorized, House Republicans indicated during a Wednesday hearing.
"The program remains largely unchanged in nearly 12 years," said Rep. Randy Neugebauer, R-Texas. "Unfortunately, the slow evolution of the program hindered the growth of the private market for terrorism risk insurance, thus resulting in a bad deal for US taxpayers."
Neugebauer added that the time has come for Congress to "begin to take off the training wheels and transition to a terrorism risk insurance market that is less dependent on a taxpayer-funded backstop."
The news comes as Jeffrey Bragg, the first director of the Terrorism Risk Insurance Program, announced his plans to leave the government at the end of the year.
Sean McGovern, director of risk management at Lloyd's of London, testified at the hearing on behalf of the industry. McGovern argued that the industry is willing to accept additional financial responsibility for terror risk, but through "small incremental changes over a period of time."
McGovern added that take-up rates for terrorism risk insurance is now at 60%, and immediately adding more risk would lower those rates and drive up prices for coverage in order to make it financially feasible.
"How is that higher capacity in the market?" McGovern asked. "How is that achieving what you are setting out to achieve?"
The proposed increased risk would also cripple small to medium insurance companies, who provide a quarter of TRIA capacity in the marketplace, testified Insurance Information Institute President Robert Hartwig.
As it is, Hartwig believes some insurers are already "overexposed…for terrorism insurance risk."
Julie Rochman, CEO of the Institute for Business Home and Safety, told Insurance Business the argument that carriers need to accept more terror risk because TRIA is costing taxpayers money is a non-starter.
"TRIA is a backstop that hasn't cost the government anything to have in place," Rochman said. "It has provided a huge measure of protection for the economy against truly disastrous costs—attacks at least the size of 9/11."
Even if industry officials managed to convince Republicans that the current program should remain unchanged, it isn't likely the issue will move forward until next spring. Committee leadership indicated that chairman Rep. Jeb Hensarling, R-Texas, is insisting on "putting his own stamp on it" before reauthorizing the program.
Currently, TRIA is set to expire Dec. 31, 2014.