Amwins president on market "unlike anything ever seen" | Insurance Business America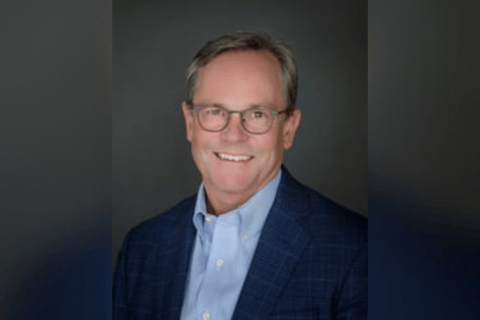 The hard market dynamics for commercial insurance in the United States are "unlike anything [James Drinkwater] has ever seen". That's how the Amwins president - who has more than 30 years of experience in excess and surplus (E&S) casualty, as well as wholesale and specialty brokering – described the marketplace, which has tightened up significantly in recent years.
"The dynamics in this marketplace are not tied to one single event; it's a perfect confluence of events," said Drinkwater (pictured). "The economic turmoil, the natural disasters, social inflation, litigation funding, years of loss development, and some very significant cyber, excess and CAT losses are all making this a very challenging market. You've got to compound that with a global pandemic [and] you add these factors with limited investment income, it's put carriers in a very difficult position, and the underwriting community has had to find some underwriting discipline in order to drive that profitability.
"Today's market is unlike anything I've ever seen. In the late 80s, there was very limited capacity, and in 2001, there was capacity and people were deploying it, albeit at a cost. Today, we do have capacity, but there are certain lines of business that have been significantly impacted, and they're seeing probably the biggest uptick in rate-over-rate on an annual basis. But I do think that these distressed lines of business are areas where the E&S market has really provided a solution for their retail clients and also the insureds. I'm excited about the fact that we've been able to do things which other people have not been able to do."
Read next: E&S property – staying agile in a volatile market
Looking ahead to 2022, Drinkwater – who joined Amwins in 2005 and has held several leadership positions with the firm, including chief operating officer of the brokerage division, president of the brokerage division, and group president – expects the market to remain firm. However, he does expect the market to correct itself downwards over time.
Amwins is one of the largest specialty insurance distributors in the world, and, as such, is a major player in the US E&S market, which has experienced record growth in recent years. According to AM Best's 2021 Special Report, US Surplus Lines - Segment Review, surplus lines direct written premium (DWP) jumped by 17.5% in 2020, hitting a new high of $66.1 billion, up from $56.3 billion in 2019. This is the market's ninth consecutive year of sustained growth as a marketplace, which is now more than double the size it was when it saw its last retraction back in 2011.
"It's tough to make predictions, but the E&S market has doubled in size over the past 10 years, and we've had significant year-over-year growth. And so, the market will continue to grow and [I have] no doubt that it will continue to attract talent and capital to take care of our clients and our insureds' most difficult risks," said Drinkwater. "I think the other thing, which is very nuanced, is the fact that the standard markets probably will not look to right those borderline accounts, especially until such a time as they fix their claims issues. And, I think that what you'll see is the E&S market continue to build out that specialization.
"I do think that there are various industries that are going to be challenged for a period of time. Those will include certain contracting classes, SPACs [special purpose acquisition companies], obviously cyber and ransomware … and then excess and transportation are certainly very challenged. It's because they've had outsized losses, and I think that these outsized losses will continue, especially when we see that the courts reopen, and some of the claims are litigated. Also [I expect] the EPL [employment practices liability] market is going to be challenged as a result of COVID, and I think there will possibly be worsened claims activity with potential vaccine mandates."
Read more: Two keys to success in E&S insurance
Despite some challenges, Drinkwater said he's "very bullish" about the E&S market and where Amwins sits in the value chain, as long as the wholesale brokerage giant can continue to deliver best-in-class solutions for clients.
The importance of specialty knowledge cannot be under-emphasized. Drinkwater added: "I want to make sure that we as an organization [and] a specialty distribution platform [are] using techniques and processes to help our clients every day. I fully expect retail clients will demand more, and they should. It is up to us as wholesale brokers and carriers to deliver more to our clients every single day."