Burns & Wilcox reveals leadership moves | Insurance Business America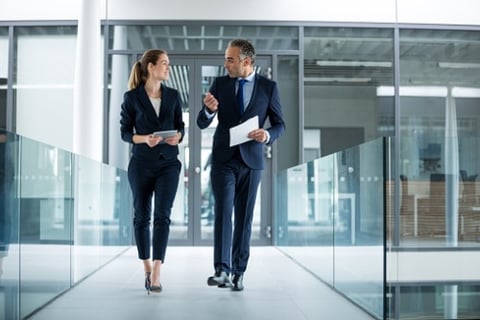 Burns & Wilcox has announced leadership promotions in its Los Angeles and Tampa offices. In Los Angeles, Sylvia Ornelas has been promoted to associate vice president in addition to her role as director of personal insurance. In Tampa, John Heaner has been promoted from underwriting manager of commercial insurance to associate managing director.
In her new role, Ornelas will work on the strategic direction and growth of the Los Angeles office while overseeing the personal insurance business. She will report to Tim Burnett, corporate vice president and managing director of Burns & Wilcox Los Angeles. Ornelas has been with Burns & Wilcox for nearly 24 years, beginning her career as an underwriter technical assistant.
"Sylvia is a strong example of a professional who has taken advantage of the diverse career and growth opportunities available within the Burns & Wilcox network," Burnett said. "Her decades of commitment to the company and growth of the personal insurance business is a testament to the positive impact she makes with her team and with her clients."
In his new role, Heaner will manage day-to-day operations and team growth in the Tampa office. Heaner has more than 10 years of underwriting experience, and joined Burns & Wilcox nearly five years ago. He will report to Rebecca Roberts, vice president of Burns & Wilcox Florida.
"John has been a driving force for the growing Tampa office and continues to build its robust commercial insurance business," Roberts said. "Burns & Wilcox has operated in Florida for more than 30 years, and with his support the Tampa office has experienced 15% organic growth in 2019."