H. W. Kaufman Group seals 50th anniversary with international charity initiative | Insurance Business America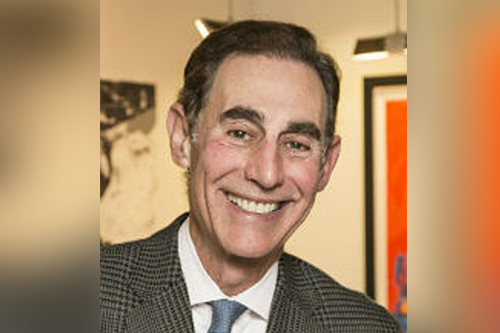 Charitable giving is more than a pastime for insurance professionals. The Insurance Industry Charitable Foundation (IICF) regularly highlights the volunteerism of the industry in Canada, the US, and the UK, demonstrating that there are many companies focusing on charitable involvement and encouraging their employees to give back.
H.W Kaufman Group is one of those companies, announcing its 50 Days of Giving Challenge this year to raise funds for the City of Hope, a cancer centre specializing in research and treatment. The challenge coincided with the company's 50th anniversary and represented a global and corporate-wide effort to honour the big 5-0 birthday, with Kaufman's 60-plus offices in Canada, the US, and the UK taking part.
The current effort harks back to Kaufman values that were established during its early beginnings as an insurance company, with the help of founder Herbert W. Kaufman.
"It set a good course of giving throughout the years of our company," said Alan Jay Kaufman (pictured), chairman, president and CEO of H.W. Kaufman Group. "My father was active in some of the universities around Michigan and was very keen on scholarships to help people improve themselves, so that was certainly the beginning and a good nucleus for us to start with our charitable giving, and I've been active in charities both locally and internationally myself."
Not only is it enjoyable for Kaufman personally to get involved in communities in this way, but he sees others in the company benefitting as well.
"It's a very positive aspect of our company and it bodes well for the culture of the company [since] it attracts people. I can certainly say that people like working for a family company that has that strong attribute of giving," he told Insurance Business.
In fact, charitable organizations and the insurance industry are natural allies, since the work of industry professionals is already focused on helping people through tough times.
"The insurance industry does a lot of good for people. The purpose of insurance is to provide necessary financial help in times of crisis, whether it be a fire to a home or business, or a lawsuit against somebody," said Kaufman. "That's the purpose – to take care of people – so I think the charitable giving aspect fits into the culture of what we're all about, and really brings people together in our company. People like working together as a team to do good, and they're doing good every day. They're working to develop insurance programs and insurance policies, and this attitude I think resonates even more with the charitable giving because it really fits into what we're all about."
Outside of the many charitable initiatives that Kaufman has launched over the years, the company also encourages employees to take time off to give back, allowing two days per employee to work with charities.
The 50 Days of Giving Challenge ran from August 12 until October 18, and concluded with a fundraising event at the annual Kaufman Leadership Meeting the week of Oct. 21, with the CEO matching all funds raised dollar-for-dollar. The challenge was an expansion of Champions & Charities, the company's signature philanthropic initiative announced earlier in 2019.
This won't be the last charitable challenge the company will hold.
"[It's in] the DNA of the company and a part of our culture of giving," said Kaufman. "We've had many campaigns of giving to the communities around the offices – we've had local campaigns, we've had national campaigns, we've had international campaigns – so this is not a strange topic for our company."