H.W. Kaufman Group creates VP of carrier relations, hires industry veteran | Insurance Business America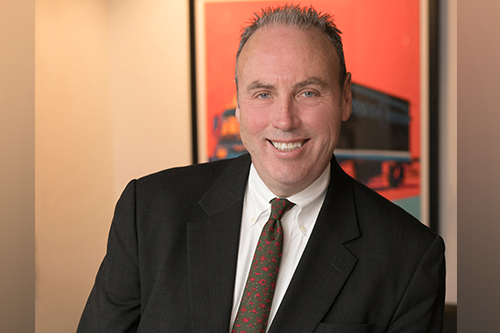 H.W. Kaufman Group, a global network of insurance companies, recently added a new position to its leadership team and tapped an industry veteran for the post. Paul G. Smith (pictured), a former Willis Towers Watson executive with 34-years of industry experience under his belt, has joined H.W. Kaufman Group as vice president of carrier relations. In this role, which is a newly created position at the organization, Smith will lead and manage strategic relationships with the group's insurance company partners.
Smith will be based in the Greater New York City area and will report directly to Daniel J. Kaufman, executive vice president at H.W. Kaufman Group, and chief operating officer at the wholesale insurance brokerage and underwriting manager, Burns & Wilcox, which is a key firm in the H.W. Kaufman Group of companies. Essentially, Smith's role is to partner with the different business units in the group (including Burns & Wilcox) and to fully align carriers with the initiatives that the group is spearheading.
His responsibilities also include quality control and provision of data and analytics, as well as management of contractual agreements. Smith told Insurance Business: "We have some wonderful systems here at the H.W. Kaufman Group of companies that allow us to gather information and ultimately share it both internally and externally - whether that be with internal folks or strategic carrier partners - to drive new products, to drive improved terms and conditions, to drive efficiencies, and to ultimately map out the relationships between carriers and our offices around the world."
Read next: Burns & Wilcox boss reveals why it pays to be cool
The H.W. Kaufman Group has expanded rapidly in the past 10-years. The Group has over 60 offices across the US, Canada and the United Kingdom, covering various insurance practices, from insurance brokerage, to claims administration, to premium audit, and so on. As the organization has expanded, so has its need for a dedicated, full-time carrier relations executive – hence the creation of Smith's role.
This isn't the first time industry veteran Smith has held this position. Prior to joining H.W. Kaufman Group, he spent 10-years at Willis as executive vice president for carrier relations, where he worked as a member of the global placement executive team and advised senior Willis leadership on market relationships.
Reflecting on how the position has changed in recent years, Smith said: "I think the way that brokers, whether they be retail brokers or wholesale brokers, interact with insurance companies has changed dramatically over the last dozen years or so. The first reason for that is the onset of technology. In the past, underwriters would visit an office, they would gather a submission, they would go back to their office, they would underwrite it, and they would bring it back to the local office – those days are gone. Now, brokers trade with carriers through electronic platforms and through other proprietary systems linked to certain products.
Read more: US Open winner Webb Simpson on what the Burns & Wilcox sponsorship means for him
"The way we interact with insurance companies has drastically changed, whether it be here at the H.W. Kaufman Group of companies or any other organization. We have a much greater need to appropriately map out carrier appetites, strong-suits and abilities, and to be able to share that across a much wider platform internally so that we can submit business to the appropriate carriers and ultimately get the best terms and conditions for our clients, who are the retail agents primarily on the Burns & Wilcox side."
Burns & Wilcox is one of the most well-known wholesale insurance brokerages and underwriting managers in North America. Despite already having well-established carrier relations, the arrival of Smith will increase the dialogue so that the brokerage gains a better understanding of what its strategic partners are looking to accomplish, especially during times like now when rates in the US excess and surplus lines market seem to be firming across the board.
"This is an opportunity for us to distinguish ourselves through the superior relationships that we have with our strategic partners to better understand what they're looking to accomplish with respect to the firming marketplace," commented Smith. "If we can share that information internally with our associates, that gives them a greater opportunity to set the table with the agents and brokers that they're working with in order to avoid any last-minute surprises.
"My interaction with the insurance companies and my dialogue with our strategic partner carriers, allows us to get out ahead of the curve and not necessarily be surprised by any changes. The E&S marketplace has certainly changed – there's no doubt about it. However, the relationships that we have allow us to share that information much more fluidly, and much more robustly across all of the offices that make up the organization."
Daniel J. Kaufman described Smith as a "central resource" for all of H.W. Kaufman Group's global teams. He commented: "As the wholesale insurance model continues to transform, the longstanding relationships we maintain with domestic carriers and London markets are more important than ever. Paul will serve as a central resource for our global teams, aligning the needs of our business with the various market appetites."