Keystone Insurers Group adds Iowa-based agency partner | Insurance Business America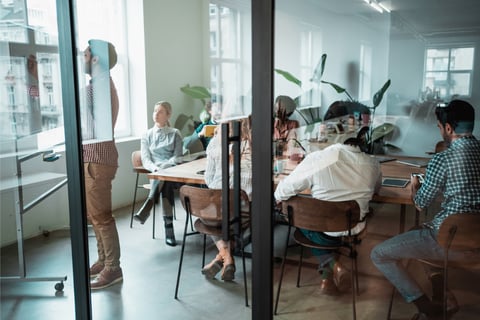 Insurance agency alliance Keystone Insurers Group has continued its expansion in the Midwest, with Iowa-based Ratcliff & Blake Insurance Professionals joining the network.
Ratcliff & Blake was founded in 1994 as Butler-Brown, a property-casualty agency with a specialty focus on antique aviation insurance. The agency was purchased in 2019 by two employees, Margaret Ratcliff and Billy Blake. Headquartered in Oskaloosa, Iowa, the agency also has offices in Pella and Melbourne, Iowa. It is one of the largest brokers of antique aviation insurance in the nation.
"I'm excited to be adding Ratcliff & Blake Insurance Professionals to an already great group of Keystone agencies in the state of Iowa," said Matt Fink, state vice president for Keystone. "Both Margaret and Billy will be a great asset to Keystone with their knowledge and expertise. I look forward to helping them take the next steps in their agency."
Read next: Keystone Insurers Group taps new marketing executive
"Ratcliff & Blake is excited to be joining the Keystone family," Blake and Ratcliff said in a statement. "This partnership gives us the resources to better serve our customers, grow and compete in our markets, while also allowing us to remain 100% independent and locally owned."
Keystone Insurers Group, founded in 1983, includes nearly 300 independent agency partners in 18 states.