Program space drawing continued equity investment | Insurance Business America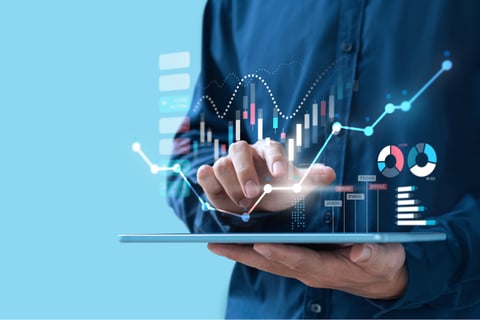 This article was produced in partnership with IAT Insurance

Karen Surca, of Insurance Business America, sat down Steve Assennata, senior vice president-programs with IAT Insurance, to discuss market trends and what to look for when forming a winning MGA program partnership.
The insurance industry is beginning to climb out from under the weight of a lengthy pandemic, however, all signs still point to a continuing hardened market for the foreseeable future.
Despite key economic indicators spelling a higher-than-average inflationary period and a continued supply chain shortage affecting specific lines of insurance, some areas within the insurance space are showing positive signs of recovery.
Among the more hopeful sectors of insurance, the programs market is looking to gain even more traction this year after steady interest over the last few years.
IAT Insurance, a leading property-casualty insurance provider, is more than aware of the growth in the programs market and is actively involved in the management side of MGA programs.
"We are always looking to help manage their [MGA] programs in terms of bottom-line results and making sure that we drive profitability," Steven Assennata (pictured), senior vice president-programs with IAT Insurance, said.
"There are a lot of components to consider, including the right risk selection as well as the underwriting and pricing and we are always managing that. We do this via underwriting reviews, risk referrals, and periodic monitoring of actual vs. expected results."
In addition to underwriting, Assennata drew attention to other areas that IAT Insurance is actively involved in including program automation, product development, claims, finance, actuarial, and business intelligence which are all needed for launching and managing an MGA program.
Read next: MGAs return to turnaround time concern
"We collaborate with our experts in each of these functional areas," Assennata said.
"The programs market is definitely a segment that has been growing as a portion of the overall insurance marketplace.
"There is continued interest from capital providers coming into the space, particularly private equity money looking to acquire MGAs."
If there is an MGA out there that is already well established in a particular space, Assennata said, and it is successfully writing a program, then that "could be an attractive acquisition target for someone who wants to get into that space in a fairly big way in a relatively short period of time."
Other qualities that make MGAs attractive targets include consistent profit margins, high growth potential and renewal premium retention, specialized underwriting capabilities, low capital requirements, technology, and efficiency.
IAT Insurance is willing to take on the program risk when partnering with an MGA and is actively looking to broaden its base of clients in the space.
When calculating the risk associated with partnering with a new MGA, Assennata pointed to specific criteria that IAT sees as essential to creating a winning partnership.
Starting with assessing the leadership and underwriting staff that is managing the program, Assennata prefers "to see them have insurance company backgrounds."
"This tells us that they [the underwriting staff] were sitting in the same seats that we are in today and they understand what it means to take on risk and focus on underwriting margins and not primarily on premium volume," Assennata outlined.
"They also have to think long-term."
For an effective partnership, Assennata argued that it should be established at the outset and remain one of the basic tenets of a program, that the MGA is going to be committed to a long-term carrier relationship.
"Hopefully it's a 10-year-plus partnership and both parties have to have the same mindset which means we're going to navigate through the ups and downs of the market cycles," Assennata said.
"Technology is another thing we look for," he added.
There are, Assennata insisted, different angles to the technological aspects provided by an MGA - including looking at what technology may be in place in the front end of an MGA's distribution network. Assessing the ease of use of the technology platform at the front end is of equal importance, as well as data quality and the use of data analytics.
Read next: MGA growth beats the insurance industry at large
"That is the way the insurance business is evolving, like it or not. So, you either get on board or you are going to be left behind. We want to see them [MGAs] recognize that and make the investment to automate," Assennata highlighted.
"There is the submission underwriting process, their policy administration system, and all those things that drive efficiency that we want to see people committed to."
IAT Insurance also expects its MGAs to demonstrate an efficient and streamlined workflow process, to have a marketing plan in place, and to be willing to comfortably take on risk.
"We are always happy to see MGAs that are willing to take risks or share risk in the program. That tells us that they have a lot more confidence in their program," Assennata said.
Beyond the MGA's management style, long-term goals, and automation, capturing data and being able to use it are also important for IAT insurance when selecting partners.
"The more data you collect and analyze in terms of where your hotspots are and where you can do better creates that feedback loop to continually improve your underwriting and pricing process," Assennata stated.
"If you can do that successfully, you are going to have a competitive advantage in the marketplace."
Steve Assennata, SVP Programs. Steve Assennata joined IAT in 2019 as chief underwriting officer, programs, with more than 30 years of experience in the industry. Steve's focus is on the development of new program opportunities. With an effective leadership style, and a deep proficiency in underwriting program design, Steve provides underwriting oversight for IAT's program portfolio.
Steve was previously head of insurance programs for Munich Reinsurance Company where he managed a large book of primary insurance programs and alternative market reinsurance business. Steve is a graduate of New York University with a BS in finance.