Relationship management in a dynamic marketplace | Insurance Business America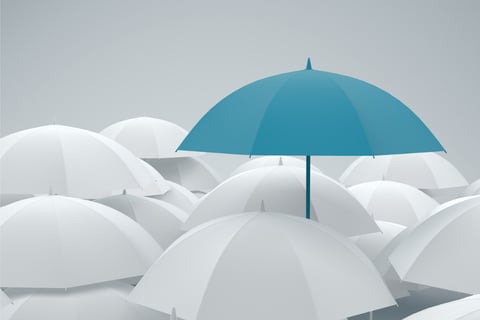 Join us for the latest episode of IBA Talk to uncover how commercial insurance distribution is evolving and learn the importance of identifying new pathways to growth in the wholesale marketplace. IB chats with Edward Ashby, global head of distribution at AXIS Insurance, to discuss the importance of building durable, trusted partnerships for navigating new and emerging risks in an increasingly complex and dynamic marketplace.
"We've seen a significant flow of business into the wholesale marketplace over the last 12 to 18 months," said Ashby. "The ability of the wholesale market to address those challenges, to address the dislocation that's been presented, is formidable. It's a volatile market. How we work with our partners in navigating the complexities of this market is not just a test to AXIS, but it's a test to the market in general."
Listen now: Relationship management in a dynamic marketplace
Ashby explains how the market is experiencing a number of different, new and emerging challenges — the risks of climate change, ESG related risks, cyber risks, the social inflation associated in the casualty market, and, most prevalent today, some of the supply chain issues. He holds that all of these are new challenges but finds that the wholesale market is truly at the heart of the solution, pointing out its firm ability to adapt to change. There is a growing need to work more collaboratively to innovate and create the opportunities that everyone knows are out there.
"I think the winners in this market aren't just going to be the underwriters," predicted Ashby. "This isn't about underwriter-led innovation. It's about working collectively with our strategic partners to evolve those solutions. The way we do business, our culture, our corporate behavior is what is defining our success. And so, finding and working with like-minded partners and clients will, for us, become ever more important. … It's more important today to be clear and timely on the information, providing the insights that we're giving to our clients. AXIS has and will continue to operate in the complex commercial specialty space."
He points to how distribution is about applying a true partnership model, one in which both sides have skin in the game and are equally accountable for achieving mutual goals. With a focus on building deeper partnerships with fewer organizations, AXIS has continued to invest in the future by identifying a marriage of philosophy and values, and working together collectively to drive these through to fruition.
"At the same time, it's also for the industry to continue to attract the brightest and best talent," added Ashby. "Investing in training and education is critical for us; it's critical for the future as we move forward. As a global leader, we talk about training and taking the next steps in cyber, we talk about investing with identifying new rising stars and creating initiatives with our strategic partners.
That is centered around bridging relationships between our young talent and those of our underwriters. This year, we've seen increased levels of time and investment, and we're going to continue to make more of that as we move forward so that we can build partnerships for the future."
According to Ashby, partnerships are built on mutual understandings and shared philosophies and values, which are absolutely critical — not just for the success of today, but for the success of the future. He feels that it is incumbent upon companies to be the enablers of creativity and innovation.
Working with the newer generations — the rising stars, the younger talent who are clearly very passionate about these ideas — excites him as AXIS moves forward. Having recently celebrated its 20th anniversary, and looking to the next 20 years, Ashby knows that how they do business is going to change. But he is confident that the investments being made in the future, and increasingly dealing with a dislocation in the marketplace, greatly strengthens their platform.
To learn more about AXIS and their insurance offerings, visit its website here. Listen to the IB Talk podcast here.