Risks tailgate commercial and personal auto insureds | Insurance Business America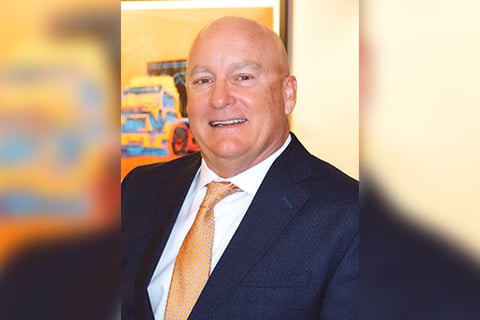 The commercial and personal auto insurance marketplace has a lot of challenges tailgating its insureds and brokers. A key factor impacting the commercial side of the industry that's only going to get worse in the future is a driver shortage, which one expert called "the single largest historical risk."
"The American Trucking Associations (ATA) suggested that by 2022, there's going to be a driver shortage of over 100,000 drivers, so from a historical perspective, that is key," said John Woods (pictured above), vice president and national practice group leader of transportation at Burns & Wilcox. The report from ATA that detailed this problem highlighted that an aging driver population, increases in freight volumes, and competition from other blue collar careers have all contributed to exacerbating the shortage.
Read more: Commercial auto insurance market facing 'unprecedented' challenges
While this risk looms on the horizon, other potholes are already upon the industry, such as distracted driving – which Woods doesn't expect will get any better until electronics are removed as distractions in vehicles – as well as the nuclear plaintiff's bar.
"Nuclear verdicts have continued to increase every single year. In 2019, there were probably between six and 10 single verdicts over $20 million, and it's been the greatest challenge for the industry since probably 2011," explained Woods. "We have so much litigation going on and the amount of nuclear verdicts has just become astronomical, so that has resulted in a number of insurance carriers getting out of writing transportation business or becoming severely restrictive in how they go about writing it."
Read more: How trucking companies can combat the rise in fatal crashes
In turn, that has led to dramatically increasing rates for transportation risks. Carriers have been driving up rates as much as 50% to 100% to try and get back to a profitable level, after combined ratios for transportation carriers over the last seven years have been above 100%, added Woods.
As for personal auto, while distracted driving continues to be an issue here as well, technology is also becoming more commonplace, especially autonomous vehicle tech that consumers are slowly getting acclimatized to. Consumer awareness is "definitely increasing," said Rick Moore (pictured below), national segment leader for personal and small commercial lines for Brown & Brown, though he noted that there is yet to be a "technology explosion."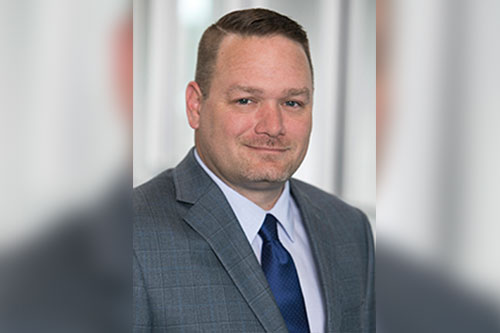 "What has to come before that is the consumer mental state, which I think is consistently changing," he continued, comparing this attitude to that towards iPhones, which consumers rush to buy every time a new version comes out. In contrast, "There's a lot more of a cautious thought process for consumers to jump out and start purchasing these vehicles on a large scale. I think that more so than there being a huge growth, it's more growth in the acceptance and thought process by the consumers that is constantly increasing, and that's going to need to happen before we see large growth in actual vehicles on the road."
The impact of autonomous vehicle technology on the evolution of commercial and personal auto insurance is also TBD. Several policy-related questions and challenges are beginning to emerge, according to Travelers executive vice president and president of personal insurance Michael Klein, and it's critical that "the insurance industry play a central role in policymaking discussions to develop a uniform legal and regulatory framework for autonomous vehicles."
However, depending on how regulators broach the insurance question, there could be repercussions for claims settling.
"The beauty about auto insurance in general is that the mechanism allows for claims to be settled on a very quick and timely basis," said Moore, but if the question of liability becomes manufacturers' problem, the claims turnaround could be much longer.
For example, if a component of an autonomous vehicle failed and caused an accident, some believe that this should be the manufacturer's responsibility.
"But those types of lawsuits end up taking quite a bit of time," said Moore. "The conversations are really starting to revolve around keeping the claims process done and handled through your traditional auto insurance lines, and not having it flip over into the product liability type areas because we see some of those product liability lawsuits taking sometimes decades in order to be settled and you can't have somebody on a personal auto claim waiting decades in order to have their car repaired."
In this shifting auto environment, and particularly on the tough commercial auto side, Woods sees wholesalers offering significant benefits to retail agents who are trying to get their clients the best coverage, namely by providing agents access to transportation carriers.
"In our market, there are risks that are looked at as preferred risks, standard risks, and distressed risks. Carriers tend to specialize in one of those and not all those wholesale brokers will typically have access to risks in all those classes, and be able to place the risk with them or at least solicit a quote," he told Insurance Business. "They can also break the risk apart and go after one carrier that can put together the best proposal for auto liability…they're able to take the best option for each of those coverages and package them together to provide to the retail agent."