Upping insurability as wildfires wreak havoc | Insurance Business America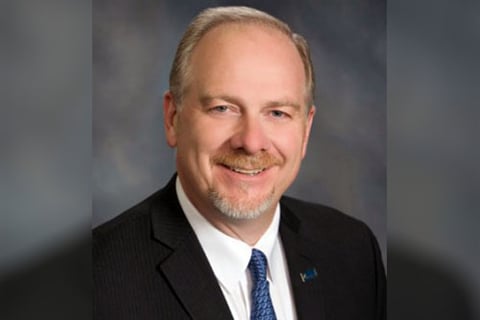 The economic impact attributed to US wildfires in recent years is extensive and ever-changing. In 2018, more than 58,000 US wildfires consumed nearly nine million acres, according to the National Interagency Fire Center. Over the past three years, wildfires have cost the insurance industry billions of dollars, forcing some carriers to burn their bridges and exit high risk markets.
California took a real hit from wildfires in 2018. The Mendocino Complex Fire, which broke out on July 27 in Northern California, grew to be the largest fire in state history with 459,123 acres burned. Then came the infamous Camp Fire, which broke out in Butte County, Northern California on November 08, becoming the deadliest and most destructive fire on record in the state. The Camp Fire caused at least 88 deaths, burned about 153,000 acres and destroyed 18,800 structures, according to Cal-Fire statistics.
After such a spate of dramatic and deadly fires, it's no wonder some insurers have started to tighten their belts and reassess the exposures they're willing to take on. Data published recently by the California Department of Insurance revealed a 6% increase in insurer-initiated homeowner policy non-renewals in high-risk Cal-Fire State Responsibility Areas from 2017 to 2018, following a 10% increase from 2015 to 2017. Simply put, it's becoming increasingly difficult for Californian homeowners with wildfire exposure to get reasonably priced insurance.
Read next: California Wildfires' Impact Felt Throughout Insurance, Real Estate Markets
"Wildfire has become a very big issue," said Bill Gatewood (pictured), corporate vice president, national practice leader, personal insurance, Burns & Wilcox. "There have been some devastating fires over the last four years, which have cost the insurance industry billions of dollars. As a result, we've seen some real changes in the market, with some carriers pulling out of states entirely. Even some Lloyd's syndicates, who have traditionally taken on some higher risk accounts, are no longer writing in problem areas like California. So, there's a real capacity issue, and in addition to that, there's a lot of new underwriting criteria in development and rates are continually on the rise. In the most severe cases, some customers cannot find insurance, period, at any price."
One challenge insurers face when it comes to wildfire risk is a lack of predictive modeling capabilities. There are many variables that come into play with a wildfire, including: when it's going to start, how it's going to start, how quickly it will burn, how much combustible vegetation is in its direct path, and so on. The sheer number of factors determining wildfire risk make it "extremely difficult to model, predict and price for," Gatewood explained. This contrasts to hurricane modeling capabilities, where there's some recognition of an industry standard in terms of being able to project a windstorm's impact.
Read more: Fire Destroys 100-Year-Old Mansion, Highlighting Home Renovation Risks
Up against such a variable foe and complex insurance environment, there are some simple steps that homeowners with wildfire exposures can take to minimize their risks and improve their insurability. This is where working with brokers who really understand the complexities and wildfire fire prevention can really pay off. Gatewood told Insurance Business: "The best thing customers can do to make themselves insurable is to make sure they're taking proper precautions to reduce the potential of damage if a wildfire passes through. That includes things like making sure they don't have combustible vegetation within about a 15-foot radius of their house and ensuring that vents on the outside of their house are sealed up or constructed in such a way that embers cannot blow into the property.
"The interesting thing about wildfire losses is that homes tend to burn from the inside out. They more often burn because embers blow inside through vents or cracks, versus something falling on the roof and causing the structure to catch fire. The risk mitigation science behind this is getting better and better. There are lots of good recommendations out there that people can follow to reduce the potential damage to their homes, a key point being: the less brush and flammable vegetation that you have near your home, the better it will be able to survive."
To assist clients with wildfire risk prevention, Burns & Wilcox recently entered a partnership with Wildfire Defense Systems, Inc. (WDS). Through this partnership, the specialty wholesale broker will provide WDS's full suite of wildfire prevention and mitigation services to eligible surplus lines homeowners in the following high-risk areas: California, Nevada, Utah, Colorado, Arizona, Washington, Oregon, Idaho, Montana and Wyoming.
Commenting on the Burns & Wilcox Wildfire Defense Program, Gatewood said: "As leaders in the insurance industry, our retail brokers and agents rely on us for deep expertise and access to markets to address the increasing needs of their clients. We take great pride in delivering specialty insurance solutions to better protect those in times of need, especially when dangerous events like wildfires threaten many homes. Now, through our strategic partnership with Wildfire Defense Systems, brokers have access to comprehensive wildfire mitigation and loss prevention services to help safeguard surplus lines policyholders in fire-prone areas."