What's driving growth in the wholesale market? | Insurance Business America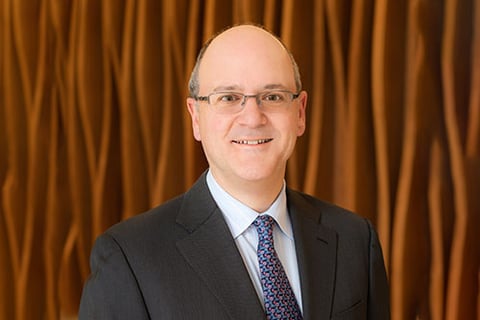 There has been an explosion of growth in the wholesale insurance market over the past few years – and 2021 was no exception, according to Mike Kerner (pictured), CEO at Munich Re Specialty Insurance (MRSI), who said there are two key trends that are driving business into the wholesale market.
The first is the hard market. According to Marsh's latest Global Insurance Market Index, commercial insurance pricing rose 15% in Q3 2021, marking the 16th consecutive quarter of rate increases. The Q4 2021 update, which is due for release soon, looks likely to follow the same trend, although the rate of premium increases continues to moderate in many lines of business. When the commercial insurance market is hard, business tends to flow out of the retail space and into the wholesale market where providers can offer more bespoke solutions.
Beyond that potentially short-term or cyclical trend is the "much more secular trend" of the "world becoming a riskier place," according to Kerner. This creates greater need for more specialized products and solutions, which are the trademark of wholesale insurance providers.
"I think business will continue to flow into the wholesale market going forward, and it's most in response to this riskier world," said Kerner. "Examples of that really revolve around things like climate trends and climate change. We had a poignant reminder of that [in December 2021] with the tornadoes that took place in the Midwest. It's not unprecedented for us to have tornadoes in the United States; it's not unprecedented to have an EF5 tornado; but it is relatively unprecedented to have that happen in the middle of December.
"Whether it be tornadoes or wildfires, these difficult risks are more pervasive, they're spanning more of the calendar year, and they're causing significant risk management challenges for our clients. Those kinds of things are really creating a big opportunity for the wholesale market to step up and provide capacity and provide solutions."
Read next: The role of insurance in closing the climate protection gap – Munich Re
In business, challenges and opportunities almost always come hand-in-hand. Two of the biggest challenges that are currently top of mind for specialty insurers and wholesalers are the distressed property market and the very explosive and dynamic cyber risk landscape.
Kerner commented: "Developing enough capacity and solutions for the distressed property market – that's clearly a challenge and an opportunity because there are companies like Munich Re who have capacity available and are prepared to step up and serve clients. And while cyber is not a product that MRSI provides a lot of, it is a huge focus within the Munich Re Group, and the evolving nature of cyber risk is one that's requiring an evolving product and an evolving set of underwriting guidelines and standards.
"As for the world being a riskier place, we see that through other lines of business as well. In casualty lines, particularly in certain segments and certain geographies, we're seeing social inflation and economic inflation, both of which are driving up costs for our clients and the need to manage those risks. So, there are opportunities there as well. It's an interesting time, frankly, in the wholesale market because it was a very strong year in 2021, and I don't see any signs of it ebbing as we go into 2022."
The MRSI CEO expects continued growth because of the wholesale market's ability to develop and deliver expertise quickly in a world full of emerging risks. This is partly due to significant advancements in technology, data and analytics, which are enabling specialty players to deliver holistic solutions for complex risks in an efficient manner.
"Expertise is always being built up in the wholesale space," Kerner commented. "Retail brokers and agents that are looking to serve their policyholder clients well recognize that for some of these products, they really need to go to the wholesale market to find the insurance companies that are prepared to provide those coverages at the best available terms and conditions. And so, it's incumbent upon them to explore the wholesale market to really serve their clients best. I think that's what has driven the growth in the wholesale marketplace over the last three or four years, and that will continue to drive it going forward."
Read more: Data, analytics and technology now "table stakes" in insurance
In recent years, there has also been a large amount of consolidation in the wholesale market, which has had an impact on the market's growth dynamics. An increasing number of smaller wholesale insurance brokers are being bought by larger players. This trend has created significant opportunities in terms of those larger players having more access to customers, more access to flow business, more access to products, and more access to carriers.
"When there's consolidation in the marketplace, you see the larger wholesalers bringing more holistic solutions and a better experience to their retail partners," said Kerner. "It also allows MRSI as a wholesale market insurance carrier to focus our distribution efforts on a smaller set of distributors, and we have a strategy that really revolves around select distributors. For us, it's actually been easier to interact in the marketplace with fewer bigger players. You know you're going to have the expertise that's necessary to provide the solutions, and we can focus our efforts on a select group of partners to grow with."
Describing which select partners make the cut, Kerner said MRSI is looking for firms that are willing to engage in a holistic partnership. He said: "It's the willingness to really partner and to set out plans that allow us to help them grow their business, and in turn, for us to grow our business with them. That willingness to sit at the table, to understand the challenges that both organizations have, to understand the opportunities that both organizations have, to look at where the market's going and devote some resources to executing a plan with specific action points – that's really critical.
"And we're fortunate because we've built those relationships with some of the biggest wholesalers out there. And the result of that has been us coming to market with some better solutions, and our partners being able to serve their clients in turn with Munich Re capacity and Munich Re products."