Digital transformation must happen across entire insurance ecosystem | Insurance Business America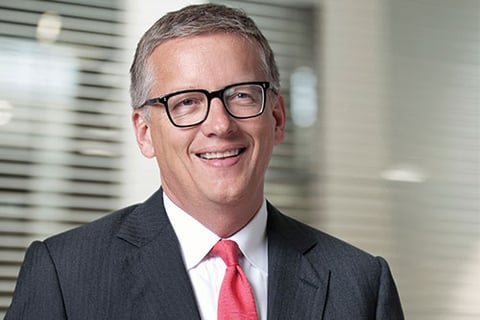 The global COVID-19 pandemic has placed insurance technology under the spotlight. It has weeded out the digital front-runners from the digital dawdlers and has highlighted the importance of innovation across the entire insurance value chain, from client prospecting and acquisition through to underwriting and claims adjusting.
While any immediate technological changes introduced by insurers during the coronavirus crisis have likely been motivated by the need for survival, the wider objective of digital transformation in the insurance industry remains the same in 2020 as it has been for the past few years, according to Sean Ringsted (pictured), chief digital officer at Chubb. It's all about how the insurers can stay relevant to customers by offering the right products and services via the most desired mediums, while also operating more effectively and efficiently in an increasingly digital world.
Underpinning that digital transformation is a rather expansive technology toolkit made up of data analytics, insurance software and APIs, fintech and insurtech capabilities, blockchain, the Internet of Things – you name it. Not any one of those tools is the full answer, Ringsted stressed. Rather, insurers need to bring the complete toolkit to the table and apply it to a clear business objective that they're trying to achieve.
Read next: 'We've not sought a blanket investment approach to insurtech'
"The bar has gone up when it comes to the customer experience, and rightly so," Ringsted told Insurance Business. "Customers expect a digital experience where it makes sense. They want ease of use, they want simpler language to be able to do online research, and they want a digital experience in terms of thinking about coverages and how they submit a claim. At Chubb, we're very focused on that. We spend about US$1 billion on technology every year, and a significant amount of that is in supporting digital innovation and improving the customer experience.
"In North America, for example, we have a significant personal lines book in which we've introduced mobile apps where customers can use biometric log-in, voice command, text alerts, simple billing, quick pay solutions and so on. We're also spending a lot of time on claims innovation to make it easier for customers to submit their first notice of loss digitally. All of these simple tools allow for a much better customer experience. On top of that, we're using digital channels to deliver information to allow our customers to take better control of their risks. If you think about severe weather events like hurricanes or wildfires, we do a lot of risk engineering and consulting work around those perils, and we make that information available through digital means."
While digital innovation in insurance has certainly had a head start in personal lines, the benefits are starting to spill over into the commercial space. Chubb, for example, is focused on digitizing and simplifying the small business application process and reducing the amount of information a business has to supply in order to receive a quote. According to Ringsted, that will not only make it easier for a small business to buy their insurance, but it will also make it easier for insurance agents and brokers to have that interaction with the customer and with Chubb.
That touches on another important theme, which is that digital innovation and technological advancement has to happen across the entire insurance ecosystem. It can't just be insurers like Chubb making the investment and leaving others behind. It's critical that the industry works together collectively to achieve a shared goal.
Read more: Conversations around insuring pandemics need to happen … and fast
"We're all in this together," said Ringsted. "It's critical that we work together if we want to stay relevant with our products and services, and to operate effectively and efficiently. There will be winners and losers in this, whether you're on the carrier side, the broker side, or the agent side. It's not that everyone necessarily has to succeed at this, but I think those who want to be winners will need to be successful at embracing these digital tools and understanding how customers want to transact and get products and services. It's important and I think the future of the industry will be distinguished by those who've been successful at this and those that have not."
Successful digital transformation also requires finding the right balance between applying new technology and maintaining the human touch and empathy that customers expect when they turn to their insurance partners in a time of need. When asked how insurers can achieve that balance, Ringsted responded: "It's about doing the simple things quickly and efficiently through digital means so that you can free up people's time to focus on those moments when customers need the human touch. It's important to remember that insurance is fulfilling a promise at a time of need or when there's trauma or stress through a loss. That's when customers need that person who can provide empathy, and I don't think we're there yet in terms of digital technology providing that empathy. That's why it's important to strike the right balance."