Marsh: More trust building needed for Mobility as a Service | Insurance Business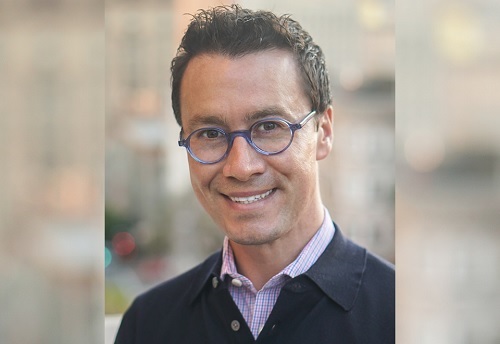 Imagine this scenario. You pour a bowl of cereal, but when you open the refrigerator, you realize you're out of milk. The grocery store with the milk you like is a 20-minute walk away (far too long to wait for your mid-morning snack) so you log into Google Maps to find an alternative way to get there. You hit 'directions' and up comes a list of options: you can drive to the grocery store in 10-minutes, take public transport in 12-minutes, you can call an Uber or a Lyft directly from the mapping software, or you can pick up a Lime e-scooter from the docking station marked 100-meters away from your current location and ride there in 8-minutes.
The mobility options in the scenario above, accessible via the click of a button on popular mapping software, are early components in an on-demand transportation distribution model, known as Mobility-as-a-Service (MaaS). According to a MaaS report published recently by Marsh and Oliver Wyman, many components of MaaS are already present in geographies around the world, for example: rideshare (Uber and Lyft), car share (subscription-based car share, peer-to-peer car share, and OEM-based car share), as well as micro mobility, like bike-sharing and scooter-sharing. Exciting future concepts include: on-demand freight, robo-taxis, integrated mobility, autonomous buses, and more.
To understand MaaS, you need to think about mobility as a "means to an end," according to Robert Bauer (pictured), sharing economy and mobility practice leader at Marsh, and co-author of the MaaS report. Using the "I need milk" scenario, that indicates a change in preference from: "I need to drive my car to the grocery store to get milk," to "I need to get milk, and I don't care how I get there or get home, as long as I do that safely." As the concept of travel continues to change, there are multiple means (MaaS components) helping consumers to achieve their end … but are we ready to embrace those new mobility options?
"Rideshare was the new thing eight years ago," said Bauer. "Today, I believe micro-mobility is where rideshare was about eight years ago. And three to five years from now, we're going to be having a same version of this conversation with the same regulators when it comes to autonomous vehicles. That conversation can be simply put like this: How do we as a society trust these new forms of mobility? Rideshare's solution to that trust question was to introduce rating systems – transparent five-star rating system of hosts, guests, riders and drivers – and that encouraged us to trust this form of mobility more. And there was insurance attached to that equation as well, because without the driver being insured, the driver could not be on the road, and without the rider being insured, the rider would not elect to take a ride share.
"With micro-mobility, we're figuring out that trust equation. What are the conditions in which a city will trust a scooter platform to operate in their town? That discussion is happening city by city all around the world, and, once again, insurance is a big part of that discussion. What are the limits of insurance? Who is insured? How is a city protected? How are riders protected? How are platforms protected? All of those questions are being sorted and worked out on a city by city basis. I like to think of insurance as a proxy of trust. If the capital markets and insurance markets can insure [a MaaS component] with a reasonable structure and price, then we as a community will feel more comfortable trying these new forms of mobility out."
Developing insurance products for emerging risks like MaaS is no easy feat, but it's "not impossible," stressed Bauer. When rideshare services first came into fruition, there was a lack of economically efficient insurance products to support the industry, in that there were no pricing solutions for commercial auto insurance by mile or by trip. Now, there's a vast selection of rideshare insurance policies available in the marketplace. The same will eventually happen with micro-mobility and autonomy.
"The component parts of MaaS are there in North America; they just haven't been stitched together as much as they have been in Europe, in Asia, and in other parts of the world," Bauer told Insurance Business. "What's missing, is scale. I can only access these services on a couple of apps. I can log into Bird to access an e-scooter, but I can't access an OEM car share or public transport, for instance. And the same goes for most apps offering micro-mobility services.
"A second thing that's missing, which I think would make MaaS take off even more, is payment systems. How can we reduce the amount of friction it would take for me to use my mapping software to take a bike, a scooter, and a public bus to get somewhere? It would make it easier for me to do those three things if I could use my phone to pay all of these systems what is required for each fraction of my journey, and to be sure that I have insurance for the parts of the transaction where I need it – in this instance, during the bike and scooter rides. If Google maps, or a similar mapping software, were to facilitate the payment of each part of the trip within its interface, then we'd also be able to price insurance in that way. We're not there yet, but it's something to think about for the future."