Risk management embraces automation | Insurance Business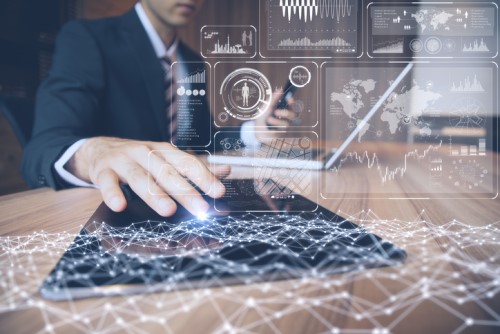 "Who is ready for the coming wave of automation?" The Economist Intelligence Unit (EIU) asks in its new report, 'The Automation Readiness Index.'
Automation has the potential to fundamentally transform the fabric of our society. We've seen it happen before, during the three industrial revolutions since the 18th century, yet the advent of the Fourth Industrial Revolution carries the possibility of unprecedented disruption.
Characterised by artificial intelligence (AI), machine learning, and robotics, automation in the new era places both opportunities and risks on business leaders' doorsteps.
So far, they aren't displaying much fear, according to the report, which draws on findings from an original index built by EIU and in-depth interview with automation experts from around the world. Instead, corporations believe they have more to lose from not adopting automation technologies.
Most companies are taking steps to incorporate AI into their operations. According to an earlier EIU report, 3% of businesses across the world are currently using AI in their processes or products, and 75% expect to actively implement it within three years.
One of the key drivers of adoption is the fear of falling behind competition. "We've been using automation for the last few years to free the hands of our scientists so that they can focus on using their minds," says Julie Huxley-Jones of British pharmaceutical company GlaxoSmithKline. "We can produce, through automation, significantly more experimental data output that we wouldn't have been able to do manually."
The technology boasts useful application across a wide swath of business functions. "We are using AI today to automate many of our internal processes, including risk management, fraud detection, document classification and compliance, and also customer-facing processes in contact centres, online and in our branches," says Elena Alfaro Martinez, global head, data and open innovation at BBVA, a Spanish bank.
One of the biggest fears associated with automation is the disappearance of jobs. However, the report says, in organisations where AI and robotics are incorporated into business operations, labour scarcity is the main problem.
Take Foxconn, a Taiwan-based electronics manufacturer for example. They've put 540,000 robots to work in its factories in mainland China and require engineers to help. "The majority of our production lines employ a mix of automated stations and manual operations for the various process steps," says Day Chia-peng, general manager of automation technology, "and we expect this to remain the case for the foreseeable future. We need system programmers, automation engineers and maintenance technicians working on automated production lines to ensure smooth operations."

Related stories:
Emerging AI risks: What you need to know
Companies failing to assess emerging tech risk