2018 could be 'most dangerous' year ever – WEF report | Insurance Business America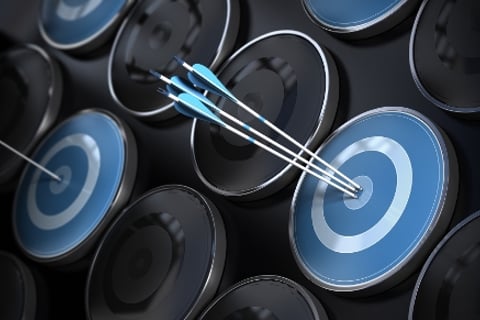 An evolving web of complex global risks is pushing humanity towards the brink – and it's up to insurers and other socio-political leaders to ensure the consequences of these risks don't reach catastrophic levels.
Risks are growing ever more interconnected and systemic in nature, which is causing concern for business, political and societal leaders worldwide. Results of a survey of leaders in the World Economic Forum (WEF) Global Risks Report 2018, show that 59% think 2018 is going to be the most "dangerous" year yet.
Top concerns revolved around
geopolitical developments
such as: political and economic confrontation, state-on-state military conflict, and regional conflict within major powers. A huge 93% of respondents think geopolitical risk will either significantly or somewhat increase in the coming year, explained Margareta Drzeniek Hanouz, head of economic progress, World Economic Forum, at a press briefing in London, UK.
"The pace of change and the interconnection between risks is accelerating. At the same time, many risks are becoming increasingly systemic in nature," said Drzeniek Hanouz. "We are increasingly approaching tipping points that could bring a number of systems to a brink and could have potentially systemic and catastrophic consequences for humanity and for the economy as a whole."
Despite "significant concerns" about mounting risk severity, the WEF report also highlights opportunities for improvement amid a period of global economic growth. The positive economic outlook provides "a window of opportunity that leaders can take advantage of" to
invest in scientific and technological advancement
, and address rising environmental and economic challenges.
The most significant risks for the coming year, according to the report, stem from the environment and include things like: extreme weather; biodiversity loss and ecosystem collapse; major natural disasters; man-made environmental disasters; and failure of climate-change mitigation and adaptation.
"Extreme weather events were ranked again as a top global risk by likelihood and impact," commented Alison Martin, group chief risk officer at
Zurich
Insurance Group. "Environmental risks, together with a growing vulnerability to other risks, are now seriously threatening the foundation of most of our commons. Unfortunately, we currently observe a "too-little-too-late" response by governments and organizations to key trends such as climate change."
Cybersecurity is highlighted as a key issue
in the Global Risks Report 2018 and was noted as the risk most likely to intensify in 2018. Cyber risk has not only struck the corporate sector (highlighted by 2017 events like Petya and WannaCry), but has also impacted infrastructure, the geopolitical sphere, economies and societies more generally.
"Cyber risk is an area where some of the threads in the global risk environment tie together," commented John Drzik, president of global risk and digital at
Marsh
. "Looking forward, the scale and sophistication of cyberattacks is going to grow, fueled in part by geopolitical friction. This could lead to more state-sponsored attacks to add to the more financially motivated attacks that are already out there.
"At the same time cyber exposure is growing as
firms are becoming more dependent on technology
. While cyber risk management is improving, business and government need to invest far more in resilience efforts if we are to prevent the same bulging 'protection' gap between economic and insured losses that we see for natural catastrophes."
Related stories:
Are your clients making the most of the cloud to spread their risk?
Key insurance lessons learned from the terror of 2017