2019 risk management industry award winners announced | Insurance Business America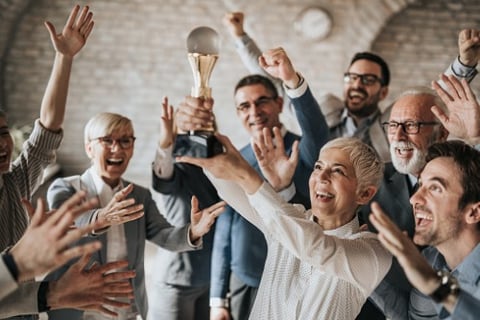 Global risk management society RIMS has announced the winners for the RIMS 2019 Annual Conference & Exhibition Awards.
Said to be the largest exhibition dedicated to risk management in the world, the awards and recognition luncheon was held at the Boston Convention and Exhibition Center. The awards recognize the risk professionals, organizations and chapters that are driving innovation in risk management.
RIMS' most prestigious honor, the Harry and Dorothy Goodell Award, was presented to Aramark Corporation global risk management retired senior vice president Debra Rodgers.
This year's RIMS Risk Manager of the Year was Luke Figora, Northwestern University senior associate vice president and chief risk and compliance officer. RIMS Risk Management Honor Roll inducted David Stills, Walmart Inc global risk management vice president.
Risk Management Hall of Fame inductees include former RIMS presidents Deborah Luthi and William Mather. A joint venture of RIMS and insurer AIG, the award preserves the history of the field of risk management and recognizes risk practitioners who have made significant contributions to advancing the discipline.
"Risk management has evolved into an essential, strategic business discipline due to the crowning achievements of exceptional leaders like our Risk Management Hall of Fame inductees Deborah Luthi and William Mather," RIMS CEO Mary Roth said. "Both selflessly devoted their careers to the betterment of this profession, demonstrating the value of strong risk management practices within their organizations and paving the way for others to follow in their footsteps."
The full list of winners is as follows:
Harry and Dorothy Goodell Award: Debra Rogers, Aramark Corporation
RIMS Risk Manager of the Year: Luke Figora, Northwestern University
RIM Risk Management Honor Roll: David Stills, Walmart Inc
Heart of RIMS: Gordon Adams, RIMS Orange County Chapter
RIMS Rising Star: Keesa Garcia, NALS Apartment Homes
Risk Management Hall of Fame: Deborah Luthi and William Mathe
Richard W. Bland Memorial Award: Gary Raymond, FedEx Ground
Cristy Award: Jessica Robb, Nissan North America.
The J.D. Power 2018 Large Commercial Insurance StudySM: XL Catlin now AXA XL