80% of Uber drivers lie about ridesharing: Forbes | Insurance Business America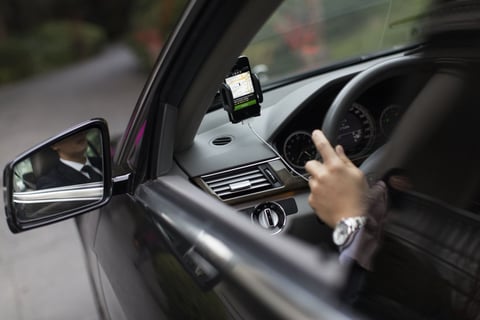 Nearly eight in 10 drivers affiliated with ridesharing companies such as Uber choose not to disclose their activities to their insurance agent or carrier, according to a new poll from Forbes.
Popular blogger Harry Campbell – known as "The Rideshare Guy" – asked readers whether they have a current rideshare policy, whether they plan on getting one and whether they disclose their ridesharing involvement with agents and insurers. For insurance professionals working with these individuals, the results may be disturbing.
Only eight percent of drivers who took the poll said they have a ridesharing specific policy, and nearly 20% say they don't plan on getting one. The additional cost appears to be the biggest reason why drivers remain uninsured, as well as the fear of being dropped as a client.
And while the vast majority of respondents – almost 70% – say they plan to purchase a policy in the future, a disturbing 84% say they do not tell their insurer or representative broker about their ridesharing activities.
"Based off these results, it looks like many drivers are still flying under the radar when it comes to rideshare insurance," Campbell said.
This deception is not the fault of agents, however. According to an informal survey of comments on the article, independent agents say they commonly ask auto insurance clients whether they are involved with Uber or other companies. The proliferation of rideshare products and endorsements – as well as the threat of a potential errors and omissions suit – has made agents particularly keen to close any gaps between personal and commercial policies.
Yet Campbell believes many insurance companies have failed to make such products available at large. Many policies or endorsements are still unavailable in several regions and localities.
"I think as more carriers in big rideshare states like California start to add rideshare insurance options, we will slowly start to see more and more drivers switch," Campbell said. "Many drivers don't want to go through the hassle of switching carriers and the biggest risk they face is getting dropped by their personal insurer."
Other drivers may not even be aware they are exposed to uncovered risks.
Josh Waldrum of Austin, Texas-based The Zebra—a digital auto insurance agency and comparison site—
went without a car for a month
and spoke with drivers about their insurance policies.
A full 92% of drivers Waldrum met had not told their insurers they were driving for ridesharing companies, and another 72% were not familiar with the coverage they were provided by Uber. Drivers in such a position are "simply hop[ing] for the best," according to a white paper from the National Association of Insurance Commissioners, and both insurance companies and regulators must respond to them.
The Ontario Superior Court has yet to issue its ruling on whether Uber can operate in the province, and other Canadian municipalities are currently engaged in legal battles with the tech company as well.