AIG starts looking at assets to sell | Insurance Business America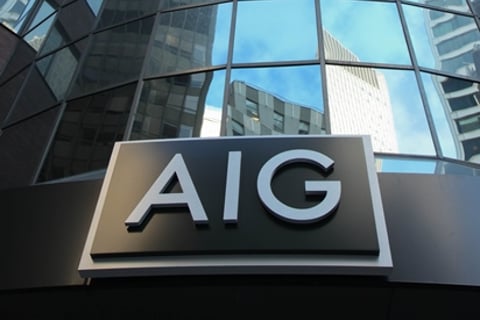 Sonali Basak and Matthew Monks
American International Group Inc., the insurer being pressured by activist investor Carl Icahn to boost returns, is considering the sale of blocks of life policies, according to people familiar with the company's planning.
AIG
is weighing the exit of some books of insurance contracts among other options, which could include the sale of life units, said the people, who asked not to be identified discussing private deliberations. The insurer is seeking to narrow its focus on businesses that can help the company grow most profitably.
Chief Executive Officer Peter Hancock intends to update investors before reporting fourth-quarter results on his plans for simplifying the New York-based firm. The presentation is designed to show that the CEO has a vision for improving returns while rebuffing Icahn's proposal to split AIG into three separate companies.
"There is increased pressure for AIG to improve its performance, based on activist investor involvement," Jay Gelb, an analyst at Barclays Plc, said in a Nov. 23 note. Jon Diat, a spokesman for AIG, declined to comment.
Hartford
Financial Services Group Inc., XL Group Plc,
CNA
Financial Corp. and
Allstate
Corp. are among insurers that exited blocks of life or retirement contracts in recent years or sold units to help narrow their focus to property-casualty coverage. Investors who buy books of life policies collect premiums from customers before eventually having to pay out benefits.
Bonds, Taxes
Hancock dismissed Icahn's call last month to divide into a property-casualty insurer, a life company and a mortgage guarantor. He said such a split could hurt bondholders and jeopardize the company's tax assets.
The CEO wrote in March that "floating or selling businesses that lack current or realizable potential synergy with our core operations" remains a key initiative. And while he made deals this year to divest units in Taiwan and Central America, Hancock hasn't publicly discussed specific plans for asset sales since Icahn announced his stake in October.
"He failed to lay out any alternative strategic plan with the potential to unlock value for shareholders," Icahn said in a Nov. 23 statement.
AIG climbed 0.2 percent to $63.26 at 10:28 a.m. in New York. The company has advanced 13 percent his year after gaining 9.7 percent in 2014.
Risk Transfer
Reinsurance Group of America Inc., the Canada Pension Plan Investment Board's Wilton Re Holdings, Resolution Life and Dai- Ichi Life Insurance Co.'s Protective Life are among companies that have been taking on insurance liabilities from other firms. Wilton acquired a unit from CNA last year, and Resolution completed the purchase of an Allstate life operation.
RGA agreed recently to risk-transfer deals with
Swiss Re
AG and Voya Financial Inc. Protective said in September that it would add blocks of business from
Genworth
Financial Inc. RGA declined to comment. Representatives of Wilton, Resolution and Protective didn't immediately return messages.
--With assistance from Claire Boston and Doug Alexander.
Bloomberg