Brokers: reveal your inner blogger | Insurance Business America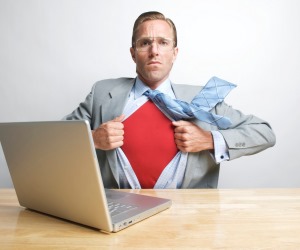 As brokers start to experiment with social media, they are sounding a lot more like – well, bloggers.
Some of the more advanced brokerages have staff members writing blogs, connecting current affairs to the world of insurance.
It's what some insurance companies might refer to as "thought leadership," which might be construed as providing timely, relevant content of interest to an audience of potential policyholders. All of this is done subtly, with little to no emphasis on selling insurance products.
``On Facebook, we'll talk about common events, sports, interesting facts – anything to keep us in mind," said Tyler MacDougall of Rhodes & Williams in Ottawa. "Nobody is looking for insurance 365 days a year, but when they are looking for it, we want to be someone with whom they are familiar."
Rhodes & Williams has one employee who regularly does blogs on topics related to business insurance. Another employee has taken up a blog on personal lines insurance. Her job is to dream up questions that policyholders might have related to home and auto insurance, and answer them in the brokerage's blog. Also, a commercial lines broker with past experience in radio writes a blog about risk management.
Seen in the eyes of a blogger, a brokerage is a content-rich knowledge center staffed with knowledgeable brokers. And if anything happens in the news, discussing the insurance implications is always a big draw on social media, with brokers acting as bloggers' 'sources.'
"Any current events we can relate to insurance are always great," said MacDougall. "With Hurricane Sandy, we talked a lot about that and there was a lot of interest in that.
"When there were the sinkholes last year, we created a blog and had basically addressed the sinkhole and explained how it pertained to insurance. Clearly, nobody had ever thought of that. If that had happened to me, I wouldn't have known if I was covered or not."
(In case you were wondering, sinkhole damage would be covered, although it always depends on the policy wording, MacDougall adds, qualifying that he is not himself a broker.)
The point is, digital marketing on social media can be more effective if considered a "soft sell," as opposed to a hard-core pitch for attention to the brokerage or the products it offers.
"I think a lot of brokers are under the impression that when they are releasing any kind of content, they want to get credit for it," MacDougall said. "They want the client to call. They want to advertise their business…
"I think it's more important to show that you are providing some sort of value and keeping a client engaged and wanting to find out more. I think if you take the extra time, wait a bit and try to get the client to engage more frequently and see the value [in your content], in turn they'll end up recognizing your brokerage and want to deal with your brokerage."