Cambridge study reveals impact of risk scenarios to global GDP in 2020 | Insurance Business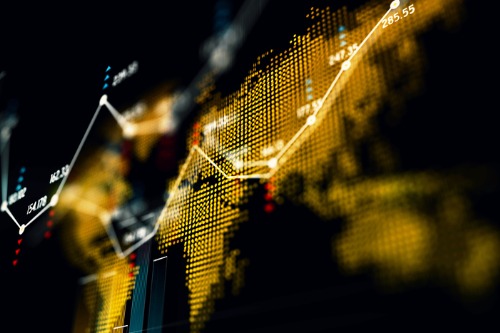 Around US$584 billion, or 1.55% of next year's total GDP, could be wiped off from the global economy by catastrophic events in 2020 – a 3% increase over the past year.
A study from the Centre for Risk Studies at the University of Cambridge measured the potential impact of risk scenarios on 279 major cities across the globe, accounting for 41% of global GDP. The study revealed the value of GDP at risk from commodity price shocks, extreme weather, power outages and pandemics has risen, with the top three classes of threats in terms of GDP at risk being natural catastrophes at US$179 billion; financial, economic and trade risk sitting at US$149 billion; and geopolitical and security risks at US$141 billion.
Meanwhile, the top 10 cities by risk exposure are spread right across the global, with the top of the list being Tokyo, followed by Istanbul, New York, Manilla, Taipei, Osaka, Los Angeles, Shanghai, Seoul, and Mexico City.
"Corporate risk is escalating along with the cadence and ferocity of climate-related catastrophes," said Andrew Coburn, chief scientist at the Centre for Risk Studies. "While reinsurers saw a year of below-average insurance losses in 2019, they remain wary of events that could generate record losses like the 2017 hurricanes and an increasing number of wildfires. As such, ratings agencies predict premiums could rise as much as 5% from January. Power outages, like those forced by the Californian wildfires, have also highlighted the ripple effects impacting societies and their ability to manage throughout, and recover from, catastrophic events."
According to Coburn, the rate of recovery is critical to reducing relative risk exposure.
"Insurance payouts are funding the recovery process of cities," he said. "The time a city takes to recover also depends on access to funding, including both insurance and aid. Better access enables faster recovery and therefore higher resilience to shocks to the global economy. The insurance world is central to global recovery."