Compliance - it's not just about the downside | Insurance Business America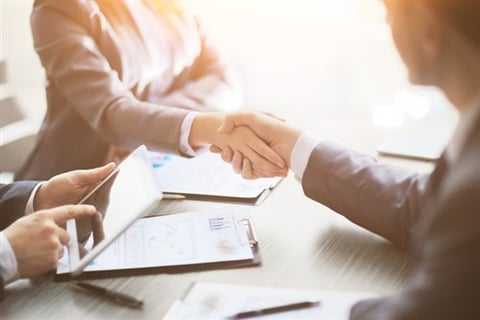 We all know having a poor compliance programme is bad for business. But did you know having a top-notch compliance programme can actually give your company a competitive edge?
In a new era where third-party due diligence is serious business, quality compliance can help bring value to the balance sheet – not just protect it from being taken away.
Risk managers often report that their departments suffer from a reputation problem within the company.
"From a broad angle, compliance has a bad name," said Valerie Charles, chief strategy officer at GAN Integrity. "There's a tendency to think of it as a business inhibitor – as something that either stops or slows down business activity. But that's not true."
So how can risk managers communicate the value of good compliance internally? One solution lies in compliance technology.
"Having good technology behind a compliance programme helps to speed things up," said Charles. "It allows you to exchange information with your finance team and your HR and any other teams in an automated way that ultimately moves a profit faster.
"I think that's where legal and compliance tend to get the bad reputation. Sometimes people want to go around legal or compliance to avoid a slowdown, and if you can actually have technology backing up your compliance programme, then it will alleviate the slowdown – and hopefully the related reputational issues."
Examples of compliance technology include tools that can help you communicate to your employees quickly and efficiently to address issues in real time.
"For example, if you had a data breach or some kind of a sexual harassment hiccup, or had something happen in your company where you really wanted to get the message out to all employees quickly, really good technology can help you respond in real time," Charles said.
Recent trends, like the increasing reliance on third-party partners, are making compliance 'cool.'
"In reality, B2B relationships now depend on businesses checking one another to make sure that each partner has an up and running, effective compliance program," said Charles, a compliance lawyer who has spent most of her career working on white collar criminal activity and is now focused on bringing technology into compliance.
"We're all familiar with the concept of due diligence on third-party business partners," she said. "There's a culture of vetting who you work with, and it's become really ingrained in every transaction. It's become more and more important to be able to demonstrate that you have a proper, evolved, sophisticated, operationalised compliance programme. Which is also something that helps deals move forward faster."
That wasn't the case five to 10 years ago, she noted. These days, compliance enforcement is focusing more and more on third parties.
"Back in the day, you actually had people doing bribery with suitcases full of cash," she noted. "But these days, it's much more common to have a third party that you hired to do a specific function somehow structure a bribe into the complexity of their deal. That's why the third party trend is making compliance professionals' ears perk up even more with regard to third-party due diligence."