Coverage for Ferrari owner is fair market value, says RSA | Insurance Business America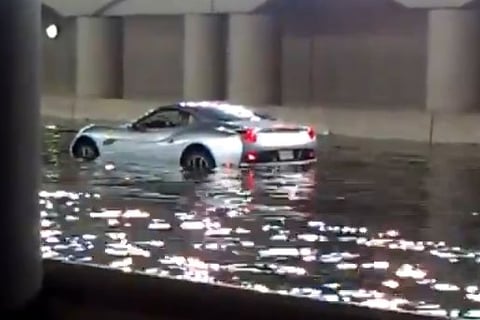 The famous flooded Ferrari owner who garnered media attention during the Toronto downpour in July may be very happy with the "very generous" deal he got on a new car from his policy carrier – but the payout is no different from what anyone else is getting, says RSA Insurance.
"When it comes to settling any claim – for a luxury car or otherwise – we base the settlement on the fair market value of the vehicle or property," says Alex Walker, director of claims relationships with RSA Insurance. "RSA is committed to settling claims fairly, and because of our clear customer focus we are able to provide excellent claims service to our clients."
Howard Levitt's Ferrari became a viral sensation during the July 8 storm that hit the city's downtown core, as it sat in the rising waters at the Lower Simcoe Street underpass. Levitt had been forced to abandon his metallic blue "north of $200,000" 2010 Ferrari California after he got stuck in sewage-filled waters while on his way to the airport.
"Why was it this car of so many cars that were lost in the flood (that gained attention) that night? It's because it's the ultimate fantasy vehicle in so many people's minds and it reinforced that image I think," Levitt told the media. "The Buicks weren't being covered." (continued.)