Daily Market Update - June 23, 2014 | Insurance Business America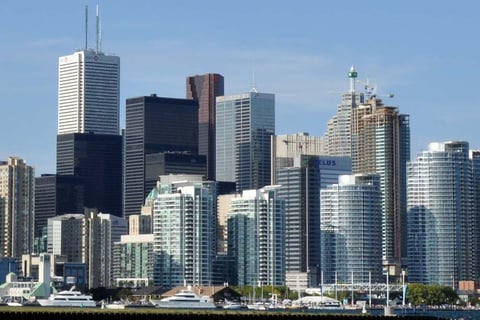 German Insurance Giant Buys into Singapore Market Growth
The Singapore insurance market is growing and the local regulator of the industry has initiatives in place to develop it into a global centre to rival London. German's Munich Re is the latest global player to invest in Singapore as its subsidiary Ergo, which operates in 30 countries including Asian markets, has bought property and casualty insurer SHC Insurance for $90 million. Read the full story.

New Insurance Brand for New Zealand
A new name has launched in the insurance market, offering New Zealand businesses a locally owned and operated specialist niche liability underwriting agency. Delta has been formed by Ian Pollard and Craig Kirk, who between them have years of industry experience with firms such as AIG, Zurich and Lumley General. Craig Kirk says their global experience will enable them to 'shake up' the very traditional NZ insurance market and offer better solutions for businesses and brokers. Although proud to be NZ based, they have a five year plan for expansion to include the Pacific Islands and Asia. Read the full story.

Companies Take Out Life Insurance on Staff
Industry analysts calculate that around a fifth of new life insurance policies in the US are taken out by companies, who insure the lives of key staff, in what is seen as a good investment. With tax breaks on premiums and returns it is easy to see why this kind of policy is worth around $1 billion a year. Rules introduced in 2006 mean that only those in the top 35 per cent of a company's earners are allowed to be insured in this way, and they must give their consent. However, some question the morals of companies who use life policies for the purpose of profit; any claim on the policies is not to benefit the employees' families or estates. Read the full story.

Drive to Assess the Risk of Employee's Mental Health
Safe Work Australia is driving a campaign to encourage businesses to include mental health assessment in risk management policies. The organisation says that apart from the damage to people's lives, mental health issues costs businesses billions, as sufferers will need time off, are less productive and ultimately there may be compensation claims. While health and safety laws and policies have been a key part of business structure over the last few decades, this has focused on the risk of physical injury, but the campaign "Heads Up" aims to get businesses, and workers, to consider whether workplaces are good for mental health too. Read the full story.

SA Government Acts to Avoid Online Payments Risk
The South African treasury has banned provincial government departments from using the internet to make payments, due to risks associated with the method. From 1st July, there will be only one route for government departments to capture payments, but the Treasury says it is a measure to avoid the risks associated with multiple payment systems such as duplicate payments and invalid invoices. They have denied it is to avoid scams such as phishing, but do accept that the new policy may help to stamp those out too. Read the full story.

Buy Travel Insurance from Insurers, Not Airlines
When booking flights, many travellers opt for the airlines' recommended travel policies, often due to the simplicity of ticking a few boxes when arranging the travel. However, this means many travellers are paying far more for their policies than if they booked separately with an insurer. A survey by an Australian comparison website also found that booking through the airline does not allow travellers to compare policies and ensure that it meets with their individual requirements. Read the full story.

The Keys to Being a Successful Life Insurance Agent
The commission is important, let's not pretend it isn't. Without the financial compensation, there would be little incentive, or certainly little ability, for most of us to do our jobs. If you want to be a successful life insurance agent though, the commission shouldn't be the only driver for success. Trust and the desire to help people should be high on your agenda, according to some top industry professionals. Read the full story.