Daily Market Update - June 24, 2014 | Insurance Business America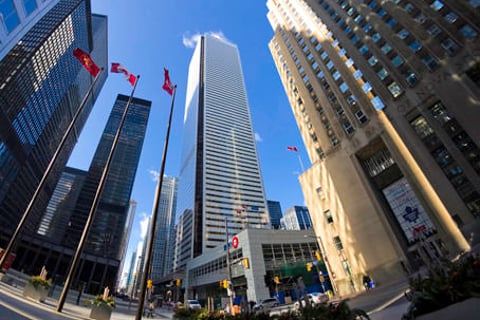 Risk managers want closer ties with insurers
The new chair of Airmic, the UK risk management and insurance association says that corporate risk managers want to work more closely with insurance companies to ensure that cover is exactly what their business needs. Helen Pope also says that the risks that face businesses are fast changing with cyber threats and disruption to supply chains being the two biggest current concerns. Ms. Pope says that corporate are increasingly seeking insurers who will work with them as true business partners, working through solutions to their insurance concerns and creating bespoke policies. She is also keen to see a plain English approach to policy contracts.

Cyber attack policy gap closed
As one of the most important part of the infrastructure, energy providers are increasingly at risk of cyber attack and a new policy aims to close the gap in most policies. Marsh have launched their Cyber Gap Insurance to cover risks not usually covered by standard cyber risk policies; specifically bodily injury, property damage and business interruption as a result of this kind of attack. Marsh's Andrew Herring says that while we have seen data-targeted attacks on the energy sector, the threats are becoming more sophisticated and he believes that it's only a matter of time before serious personal injury, property damage or serious service disruption results from a cyber attack. Read the full story.

Smart risk management allows risk taking and innovation says banker
The Deputy Governor of the Reserve Bank of New Zealand says that discussing, managing and accepting risk is a key leadership challenge. Speaking to the Institute of Chartered Accountants yesterday, Geoff Bascand said that risks 'need to be talked about'. The Bank's Head of Risk Assessment and Assurance, Steve Gordon, added that managers need to accept that implementing effective ERM policies is vital to running a successful business. The Bank has recently implemented a new ERM to deal with key risks including cash management operations and payments systems infrastructure. Read the full story.

Financial CEOs say geopolitical unrest is high concern
A survey of asset managers shows that they perceive geopolitical unrest in the Middle East and former Soviet Union to be the greatest risk to their businesses. The Financial News CEO Snapshot Survey polls CEOs of finance firms representing at least $ 15 trillion of global assets and concern over the situation in Ukraine and Iraq rank highly. Investment experts though say that there is little that can be done to avoid these risks, but you should be aware of them and how you might be exposed. Read the full story.

Competition increases in Uganda
Uganda is seeing increasing momentum in its insurance market, as economic growth drives demand for cover. The country's laws changed last year meaning that insurers had to split life and non-life operations. The Uganda Insurance Association has identified health insurance as a key area to focus on, as the industry is currently losing out to Health Management Organisations, who provide cover but also the healthcare. There have been incidents of hospitals cancelling contracts with insurers and setting up their own policies instead. Read the full story.