Ecosystem collapse a growing threat to global economy – report | Insurance Business America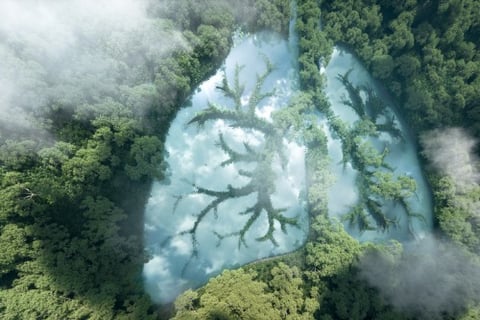 The possibility of ecosystem collapse is a growing threat to the global economy, according to a new report from the Swiss Re Institute.
According to the report, 55% of global GDP is dependent on well-functioning biodiversity and ecosystems services (BES), and a fifth of countries across the globe are at risk of their ecosystems collapsing.
"Biodiversity is an increasingly pressing topic for governments and industry around the world," said Christoph Nabholz, chief research officer at Swiss Re. "Climate change and biodiversity loss are twin challenges that not only pose an environmental risk – they affect how countries function and impact their economies. Urgent action is needed to protect Earth's biodiversity and strengthen societal and climate resilience as a substantial number of countries are more and more at risk of being disrupted."
"If humanity loses the natural environment as the foundation for life, evolution, food, shelter, medical supply, cultural and religious inspiration, what is left?" said Oliver Schelske, Swiss Re Institute natural assets and ESG research lead. "We live in a world even more impacted by extreme weather, loss of livelihood and food scarcity, as well as having a less resilient global economy. We can work together against the loss of nature – for example, by enabling coral reef or mangrove protection or by investing in green or ecological infrastructures."
Key findings of the report include:
Thirty-nine (39) countries have ecosystems in a fragile state on more than a third of their land. Malta, Israel, Cyprus, Bahrain and Kazakhstan have the lowest BES ranking.
Fifty-five per cent (55%) of global GDP depends on well-functioning BES. This includes necessities that are vital to maintaining the health and stability of communities and economies, like food provision, water security and the regulation of air quality.
Major economies in Southeast Asia, Europe and the US are exposed to BES decline.
Developing countries with heavy economic dependence on agriculture, like Kenya and Nigeria, are more vulnerable to BES shock than countries with lower dependence on agriculture. The study highlights the dangers inherent if these economies reach a tipping point where essential ecosystem services are disrupted. To prevent this, economic diversification combined with conservation efforts will be vital.
Among G20 economies, South Africa and Australia top the rankings of fragile BES due to factors such as water scarcity, coastal protection and pollination.
Brazil and India have the highest percentage of intact ecosystems within the G20, but their strong economic dependency on natural resources means that sustainable development and conservation are vital.