FAR OUT FRIDAY: Three-piece suit that can stop a bullet | Insurance Business America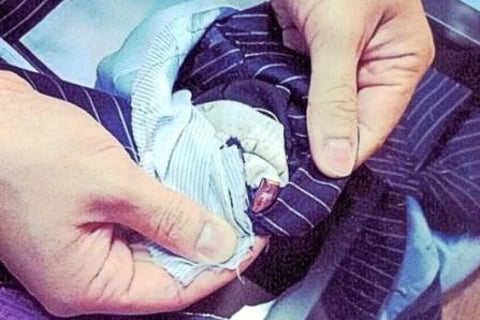 Have a high-risk client who continually gripes about the cost of coverage? You might want to send them for a suit fitting of the highest calibre.
One Toronto tailor shop, Garrison Bespoke, decided to create a more stylish means for executives to wear their protection close to the vest, creating a custom three-piece bulletproof suit that shields while looking sharp and slick.
The suit has attracted a niche clientele among executives in the mining, oil and finance industries since it first appeared in November. Although they aren't dodging a hail of gunfire on a regular basis, they do travel to unfamiliar parts of the world that make them a little nervous.
Toronto tailors collaborated with an American military contractor to get their hands on the same technology used by the U.S. Special Forces in Iraq. Maxwell Morgan, CEO of Aramor Payments, was one of the first to buy the garment.
"People can tell if you're tense in meetings," Morgan told Profitguide.com, a family man who travels a lot. "This suit makes me feel comfortable and keeps me looking sharp."
The currently waiting list stands at 22 orders for a suit that will cost you $20,000.
But the cost reflects the trial and error that went into making a suit that was both life-saving and lightweight.
To begin, the tailors first tried being creative with Kevlar by masking its bulk with texture and colour.
But, according to marketing chief David Tran, it was like "putting makeup on a pig;" so carbon nanotubes were used instead. (continued.)