Fear of regulators top concern for risk managers | Insurance Business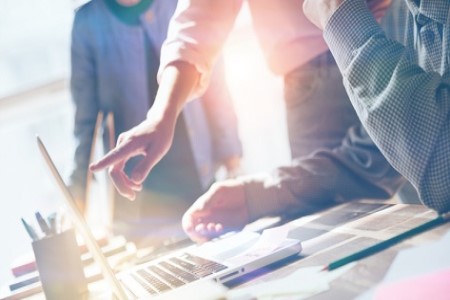 Regulatory reform/legislative change is the top risk facing risk managers, governance leaders and their organizations this 2019.
That is the finding of the Governance Institute of Australia in its 2019 Risk Management Survey. It found that almost unanimously across all respondents, regardless of industry, organization size and job title, regulatory reform / legislative change was considered the top risk. This was followed by damage to brand or reputation, increased competition, talent attraction/retention and cyber-crime risks facing Australian organizations over the next 12 months, and up to the next three to five years.
According to Governance Institute of Australia CEO Megan Motto, the Banking Royal Commission, APRA and ASIC's ongoing investigations, and the new ASX Corporate Governance Principles and Recommendations have forced organizations outside of the financial sector to look at their governance frameworks, including how they manage their culture, ethics and risk profile.
"The survey shows there is still a lot of confusion and nervousness in the market, especially about reporting requirements, roles, and engaging the newly strengthened regulators," Motto said. "That correlates with what we have also been hearing anecdotally from our members and partners as well."
In the context of the recent Federal and State Elections, the survey revealed risks such as political instability (#8), environmental risk/sustainability's (#11), and economic shock (#7) further down their priorities over the next 12 months, and over the next three-five years.
Despite the challenges, the study shows organizations have acted swiftly to manage concerns with regulatory/legislative change topping the list of their organizations' preparedness followed by professional liability, staff conduct, damage to brand and reputation and business continuity. Meanwhile, talent retention/attraction ranked last in terms of current preparedness (average of 5.8/10) and was followed closely by disruption / failure to innovate (6/10) highlighting the competitive pressures local companies are feeling from multinational giants, such as Amazon, Apple, Google and Facebook. Disruption jumped to number two in the ranking.
Read more: Swiss Re reveals emerging risks in insurance, society
The survey also suggests that, while respondents felt that risk management was highly valued by their organizations (70% agreed/strongly agreed), the need for better tools and resources (29%) to manage risk and clarity of purpose and strategy (23%) from senior leadership were key areas of concern.
"Despite the apprehension we are seeing in the market, there are a number of positives," Motto noted. "I think it's safe to say that governance and risk professionals have never been so valuable. They are increasingly being relied on at board, and executive level to provide the right data and analysis, strengthening their trusted advisor status.
"It is our job at the Governance Institute to ensure that they have that knowledge available," she added.
The Governance Institute of Australia's 2019 Risk Management Survey gathered insights from nearly 499 Australian risk managers and governance leaders. Of the respondents,
38% were senior governance/risk managers, 21% were from the C-suite and 27% were risk management team leaders in their organization.