Getting to know RIMS Risk Manager of the Year 2019: Luke Figora | Insurance Business America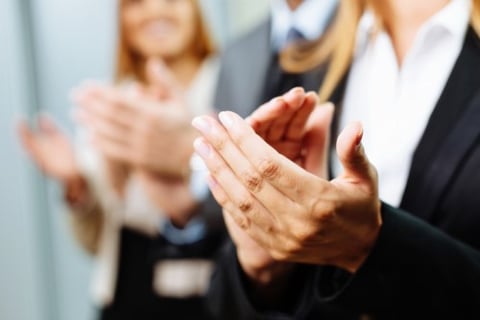 It has been a whirlwind of a year for Luke Figora (pictured), senior associate vice president and chief risk compliance officer at Northwestern University in Illinois, US. After 15 years in multiple risk and insurance positions, Figora has just received top honors from the Risk Management Society (RIMS), being named the RIMS Risk Manager of the Year 2019.
"Frankly, I'm a little bit overwhelmed," Figora told Corporate Risk and Insurance. "In risk management, there are always new issues out there and new gaps to close, so it's easy to second guess yourself in terms of whether you're hitting the things you need to be hitting. From that perspective, this award validates to some degree that our efforts at Northwestern are consistent with where we're trying to go. It's very exciting and a little bit overwhelming at the same time."
Prior to his role at Northwestern, Figora spent almost six years at Chubb, where he held the position of senior underwriting officer. In 2010, he made the switch over to risk management, taking the role of executive director of risk management at the University of Chicago. In reflection, he said he was "relatively young" for that role but that "a unique set of factors and a little bit of luck" opened that opportunity up for him. After almost five years at the University of Chicago, Figaro switched to rival Illinois university Northwestern where he was working as assistant vice president of risk management and environmental health and safety for almost four years before being appointed as chief risk compliance officer in December 2018.
Read next: Risk management and the academe
As chief risk compliance officer at the research university, Figora oversees a portfolio of risk governance operations, including risk management, internal audit, compliance, and environmental health and safety. He holds responsibility for the organization's enterprise risk management (ERM) program and leads interaction with the Board of Trustees' Audit, Risk, and Compliance Committee. He also manages a portfolio of business services, including procurement and payment services and auxiliary operations.
Some of Figora's notable achievements in his current position including commanding Northwestern's captive program, which solved an immediate grant-related issue that ultimately saved the university close to $1.2 million. His risk management team have also played an important role in the formation and ongoing success of the Northwestern Prison Education Program at a local correctional facility. Furthermore, they've also collaborated closely with the university's athletic department leadership to ensure the safety of its student athletes.
More RIMS news: Network-based approach to risk management at RIMS 2019
"I think risk management as a practice continues to elevate," he commented. "Today, we're seeing more interest by the board and senior leadership in corporate risk management than we've ever seen before – and every year that continues to grow. I think the awareness of the practice and the importance of the risk management seat at the table is continuing to evolve in a good way.
"At the same time, one thing I'm noticing more and more is that alongside more interest from the board, there's also a heightened expectation that all risks have been well-identified and well-managed. It's kind of a double-edged sword in that people are really aware of risk management and the role it's playing, and now they're really holding risk managers accountable. There's less room for error in terms of things falling through the cracks, issues getting overlooked or not recognizing emerging issues. As the profession has grown, the expectations have also grown – and that's a good thing."
One expectation of risk managers today is that they have a firm grip on regulatory compliance and are able to manage central compliance efforts effectively. A research university like Northwestern is an extremely complex environment with a wide variety of risks and an equally diverse range of stakeholders. Figora pointed out that it becomes extremely important to really understand the business model of higher education, the variables across different schools and units, and the operational contingencies across campus.
Up next: "Why risk management excites me"
Risk managers need to be able to speak outside the bounds of risk and insurance, and they need insurance broker partners that are equally well-versed in their unique risk environment.
Figora noted: "Partnership is the key word when it comes to brokers. One of the most important things for me and for our team here at Northwestern is that our broker partners understand higher education and the unique environment we operate in, and that they're always looking to build and develop new solutions to meet those specific needs.
"That being said, higher education is by no means perfect. There are absolutely things that the hospitality industry or the transportation industry or healthcare might be doing from an insurance perspective that we're not and that we could learn from. In many ways, sometimes higher education is too insular, and we benchmark only against ourselves to reinforce the decisions that we're making. I would much rather be approached by a broker partner with 50 new ideas and we turn away 49 of them, versus just reinforcing the status quo year after year."
So, in Figora's eyes, the key elements to what a risk manager looks for in a broker partner are: specific industry expertise, a strategic approach, new ideas and solutions, and challenging the status quo. He also likes brokerage partners who can play a broad role across the university's operations – someone who can "see across the lines of insurance and make decisions that benefit the entity as a whole."
As well as building a strong risk management program at Northwestern, Figora has also dedicated lots of time and effort to mentoring future generations of risk professionals. He continues to work with Northwestern Student Holdings NFP, helping its student members navigate risks associated with its business, and he also currently serves as the president of the University Risk Management and Insurance Association.
"I think the industry sometimes gets overlooked as not the most exciting place," he said. "It's due for some change in the coming decades, and we need new talent and ideas. At the same time, it's a remarkably stable industry and it allows for specialization no matter where your interests lie. Whether you like finance, law, healthcare, or HR, you can always find a home within the broader insurance and risk management industry.
"Insurance procurement or insurance decision making is maybe 15% of what I do at this stage. Internal risk management is an even broader topic. There's so much there within the industry from an opportunity perspective that if you've got energy and dedication, it's a pretty easy industry to find success in at the end of the day. I do think that all of us could do a better job speaking about the industry in a positive light in order to recruit the next generation of leaders. We need to be advocates for how great this industry is."