Going digital in contractor management | Insurance Business America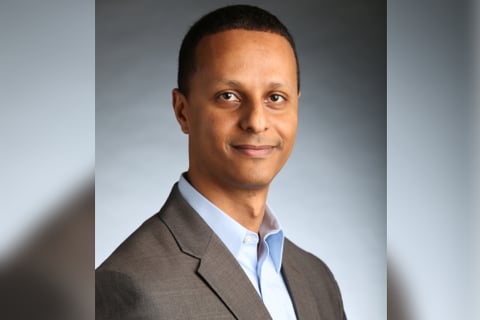 By now, businesses should have learned that environmental, health and safety (EHS) guidelines are indispensable in the face of a global pandemic. These guidelines are critical in building a sustainable and resilient organization.
According to Dag Yemenu (pictured), executive vice president at ISNetworld, a contractor management and compliance firm, companies that lack concrete EHS policies put their workers' well-being at risk by limiting access to vital information on expectations and risk mitigation steps.
Aside from helping standardize communication and information dissemination, written guidelines provide employers with the awareness and training requirements necessary to help ensure workers are adequately prepared for safe work activities.
"EHS guidelines, once in place, should be reviewed and updated on a regular basis to ensure lessons learned and changes in work environments, risks, regulatory standards and the like are assessed and accounted for," Yemenu said.
OSHA, citing what is commonly known as the "General Duty Clause", requires employers to furnish each of its employees a workplace that is free from recognized hazards likely to cause death or serious physical harm. According to Yemenu, not implementing an EHS program is a violation of the clause, and could lead to fines ranging from US$964 to US$134,937 as of 2020.
However, ensuring guidelines comply with all local and federal standards while supporting full-time employees and contractors can be cumbersome for many businesses, especially when the number of contractors involved increases.
"A typical contractor management process includes the steps of identifying potential contractors for a project or a task, pre-qualifying, selecting and onboarding the contractor, monitoring the compliance and performance of the contractor, and closing out and off-boarding the contractor," Yemenu said. "This process and the due-diligence steps are relatively simple when a limited number of contractors are involved, however they quickly become a major challenge when hundreds, even thousands, of contracting companies are involved."
This is especially evident in capital-intensive industries – such as heavy manufacturing, oil & gas, utilities, and petrochemicals – where employees of the client and third-party contractors are frequently interacting in high-risk and dangerous work environments. Oftentimes, such workplaces also see the simultaneous interaction of multiple contractors across a job site.
According to Yemenu, employing a well-designed and digital contractor management platform will help mitigate risk to human beings, property, organizational reputation and the environment by improving communication, transparency, visibility and data-driven decision making.
By digitalizing the process, hiring organizations will be able to communicate guidelines and EHS standards in a consistent and timely manner to their employees and third-party contractors through purpose-built digital platforms. The collection of relevant contractor due-diligence data and documents in a centralized location is also a key advantage for accessibility and visibility of information to end users, while reducing the drawbacks of outdated paper-based processes.
"Outlining a well thought out contractor management program as part of an organization's enterprise risk management strategy is a first and foundational step," Yemenu said. "As such, contractor management programs should identify, among others, key stakeholders and their roles, EHS compliance guidelines, contractor qualification expectations and grading criteria, as well as risk mitigation steps and consequences for non-compliant contractors."
"Contractor management platforms like ISNetworld promote transparency and continual improvement through a scorecard system," he added. "Such tools allow contractors to know where they stand, and, when applicable, what outstanding items need to be addressed, for them to be compliant with clients' specific grading criteria in a timely manner. Reporting dashboards and automated alerts that are available through digital platforms also enable hiring organizations to have better visibility into their contractor compliance and performance data across their operations. This in turn allows organizations to take informed and proactive steps for mitigating risks from non-compliant contractors."
Yemenu also noted the importance of having a third party review the documentation to help ensure key elements of regulation are not overlooked. Maintaining documents digitally is also helpful here, as it allows quick access, retrieval and review of the programs and provides a convenient mechanism for documented feedback mechanism on any gaps identified.