Harnessing technology to improve fire safety | Insurance Business America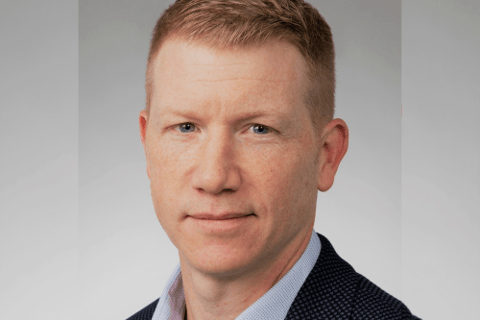 The severity of the 2020 wildfire season in the Western US has raised the profile of fire safety issues in risk management. Climate change, which has led to some of the hottest global temperatures on record, has exacerbated the risk of fires breaking out, which can cause widespread damage to property.
According to Josh Gibbons (pictured), director of personal & commercial products at Verisk, wildfire damages have been trending upwards for some time. In 2013, 4.3 million acres were burned, followed by 3.6 million acres in 2014. Meanwhile, 2017 was a particularly bad year for wildfires, with 10.0 million acres burned. This was exceeded by 2020, when 10.3 million acres were affected.
The COVID-19 pandemic has also had an effect on fire risk.
While the pandemic's effect on fire risk is still being determined, due to property-specific impacts taking longer to emerge, Gibbons said that COVID-19 has made some impact on wildfire risks specifically.
"At the federal to local levels, resources were limited and ordinary modes of operation were set aside," he said. "Incident response and mitigation efforts were affected by staff shortages and travel restrictions. Firefighter training, prescribed burns, and community awareness meetings were postponed to help prevent the spread of the coronavirus."
In order to help mitigate fire risk, Gibbons identified some important areas where risk managers and fire officials have to pay particular attention. These include adoption and strict enforcement of national and local fire codes, as well as sprinkler system requirements/ordinances for residential and commercial buildings.
Fire departments must institute a strong community risk reduction program that incorporates community loss data, and conduct regular community outreach regarding fire prevention.
To help achieve these, Verisk has developed ISO Mitigate, an interactive web platform that offers data-driven analytics to support strategic planning.
"The Mitigate platform allows fire chiefs and local officials to benchmark their community's Public Protection Classification (PPC) score, visualize their performance, and make data-driven decisions about investing in fire safety and preparedness," Gibbons said. "The PPC program, which is used by the vast majority of insurers for property insurance rating, measures the fire prevention and suppression systems of nearly 40,000 communities in the United States."
This platform is available at no cost to fire departments, first responders, and community officials.