Hong Kong Airport protests highlight ground accumulation exposure for insurers | Insurance Business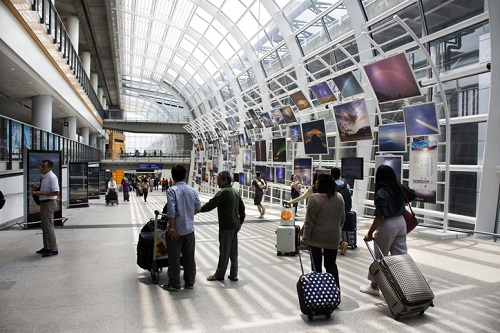 Protests at Hong Kong International Airport have highlighted the potential ground accumulation exposures faced by international insurers and reinsurers, according to the latest Russell Group Limited (RGL) data.
Hong Kong's airport is an important regional trans-shipment center, passenger hub, and gateway for destinations in Mainland China and the rest of Asia. It is the world's busiest cargo gateway and one of the world's busiest passenger airports.
According to RGL's ALPS Visualiser service, which quantifies the aerospace industry and portfolio peak exposure, 69 aircraft valued at $6.1 billion were scheduled to be on the ground at Hong Kong airport on August 16, 2019.
However, the annual average for ground accumulation at the airport is only 68 aircraft valued at $6.0 billion.
The risk management company emphasized that other airports could get caught up in the disruption as the annual average for airport ground accumulation in Taiwan Taoyuan airport on the same day is 39 aircraft scheduled to be on the ground valued at $3.2 billion while that in Singapore is 56 aircraft scheduled to be on the ground valued at $4.7 billion.
"With a build-up of troops, military transports and armoured personnel carriers across the border in Shenzhen, airlines and their insurers will be increasingly mindful of their on the ground assets," said Suki Basi, chief executive officer at RGL.
"Airports around the world are a strategic national asset and therefore often seen as fair game for disruption by protestors and factions seeking to score propaganda points. The risk, however, could be considerable if one side miscalculates."