Insurer the first to sign carbon pledge | Insurance Business America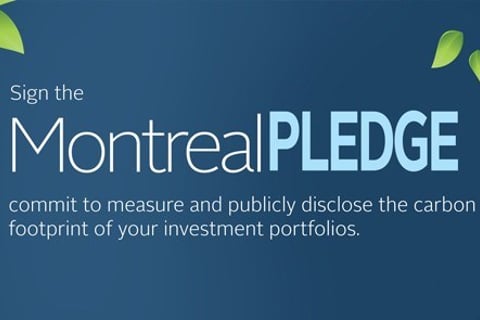 One insurer has stepped forward and made a commitment to the Montreal Carbon Pledge, agreeing to measure and publicly disclose the carbon footprints of its investment portfolios.
The Co-operators Group Limited became the first Canadian insurance company to sign the Montreal Carbon Pledge. Launched on September 25 at the Principles for Responsible Investment (PRI) annual meeting in Montreal, Que., the pledge is supported by the PRI and the United Nations Environment Programme Finance Initiative.
"As an insurer and a sustainable investor, we understand that there are risks associated with climate change and we recognize that measuring the carbon footprint of our investments is one important step in managing these risks," said Kathy Bardswick, president and CEO of The Co-operators. "Adding our signature to the Montreal Carbon Pledge is a demonstration of our commitment to sustainable investing, and we're hopeful that momentum will continue to grow as investors around the world resolve to factor climate change risks into their investment decisions."
More than 20 institutional investors, including one other from Canada, have signed the pledge. The goal is to attract more than $3 trillion of portfolio commitment in time for the United Nations Climate Change conference, which will be held in Paris in December 2015. Signatories commit, as a first step, to measure and disclose their investments' carbon footprint annually, beginning with equities, by September 2015.
These measurements may then inform engagement strategies.
The invested assets of The Co-operators group of companies, which total more than $8 billion, are administered by its subsidiary, Addenda Capital. The Co-operators will disclose the carbon footprints of its investments on its website and in its annual sustainability reports.
In 2012, The Co-operators was a founding signatory to the United Nations-backed Principles for Responsible Insurance and Addenda Capital signed on to the Principles for Responsible Investment initiative.
The deadline to endorse the Montreal Carbon Pledge is September 1, 2015.