Insuring stars' legs, fans and FIFA's revenue at the World Cup | Insurance Business America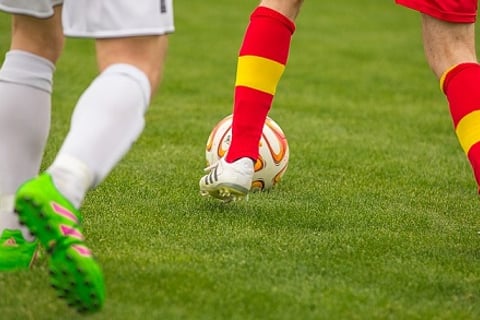 The World Cup has reached its most exciting period, with the best teams moving forward to the quarter finals. If there's anything to be said about the major sporting event so far, it's that the World Cup has been full of surprises, with celebrated frontrunners like Germany falling fast and hard in the group stage.
Surprises make for good TV, but when you're talking about insuring such a massive event, which already faces political risks because of its location in Russia, the fewer surprises, the better.
Cyber risk is something event organisers need to consider, especially for a month-long event that brings a million additional people into the country and has a $31 billion impact on the economy, according to Miki Ho, cyber risk underwriter for Beazley.
"From a cyber perspective, you need to think about all the technology that's involved in getting people into the country, getting goods delivered from the logistics standpoint," he said. "The obvious one is that a lot of this is hosted and broadcast across the world, so there is a huge technology exposure there in terms of live video recording and streaming around the world, which is where a lot of FIFA's revenues come from."
Hotels that book a huge number of rooms online during this time, and vendors selling drinks and food to fans hungry for wins need to cover their exposures too, as do ticketing companies that have to make sure people can buy tickets and have access to them when they're going to a game.
As the size and significance of hack attacks grows, the World Cup and similar events can be especially at risk.
"There are a lot of people who are interested in disrupting these sorts of events for various reasons – hackers might be interested because it is such a high-profile event. If they're able to take down a hotel website or FIFA's website, for example, and they can attach their name to it, it would bring them a lot of what I would call 'street cred'," said Ho, so all parties involved in putting on the games need to have certain cyber security measures in place. "Given that they really can't have any issues during the event itself, they need to have failovers, back-ups and multiple redundancies in the technology that they're relying on."
The soccer players, on the other hand, also have to protect their own assets, which is typically themselves.
"Soccer players absolutely purchase disability insurance if they get hurt and can't play," said Leigh Ann Rossi, COO of BWD Sports and Entertainment, an NFP subsidiary. "You could have two reasons for purchasing – if it's the team and they've signed a guaranteed contract with a player, so that they have to pay the player even if he's hurt and can't play, there's a guaranteed contract [and] they'll want to insure their interest in that contract, in that player.
"The team would be the beneficiary in that situation, so they'll look to buy what we call a high limit disability policy for contract protection. The player on the other hand may want his own insurance for his benefit."
Related stories:
How do you insure an event like the World Cup?
Travel advisory calls World Cup "an attractive target for terrorists"