Major brokerage on the niche topic that has gone mainstream | Insurance Business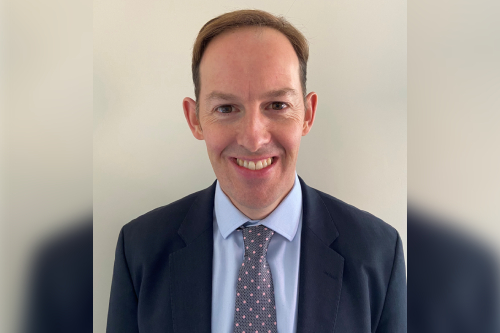 As the world grapples with the current effects and future implications of climate change, environmentally-conscious investors are moving towards what is known as "Green Finance", which means channelling funds into sustainable development priorities.
In recent years, it has grown from a relatively niche topic into a mainstream financial issue, with numerous lobbies and campaigns exerting pressure, and major financial firms coming up with climate or environmental policies for their investments.
As part of Climate Week NYC, Corporate Risk and Insurance caught up with Matt Scott (pictured), senior director of Willis Towers Watson's Climate and Resilience Hub.
According to Scott, world leaders have recognised the importance of climate resilient investment and scaling up green finance to support environmentally sustainable growth. He said that in less than three years, the Central Banks and Supervisors Network for Greening the Financial System (NGFS) has grown to over 80 participants across five continents. Also, a recent report from the Commodity Futures Trading Commission (CFTC) highlighted the importance of managing climate risk in the financial system.
"As momentum continues to build, the transition to a climate resilient, low carbon economy is increasingly being viewed as a huge commercial opportunity," he said. "For example, by one estimate, the global market for low carbon financial services could be worth over $350 billion by 2030."
Prior to joining Willis Towers Watson, Scott played an important role in the Bank of England's climate team under Governor Mark Carney from 2014 and led delivery of the UK Government's landmark Green Finance Strategy in 2019.
"In late 2018, I had the pleasure of joining the UK Government on secondment from my role as Head of the Bank of England's Climate Hub to lead the UK's Green Finance Strategy," he said. "The strategy was a response to the recommendations of a private sector taskforce and was published in July 2019, shortly after the UK's commitment to become a 'net zero' economy by 2050."
According to Scott, the strategy had three important elements:
"Greening Finance" – mainstreaming climate and environmental factors as a financial and strategic imperative;
"Financing Green" – Mobilising private finance for clean and resilient growth; and
"Capturing the Opportunity" – Cementing UK leadership in green finance.
"The strategy outlines a wide range of UK policies and proposals to transform finance for a greener future," said Scott. "For example, setting an expectation for mainstream climate disclosure in the UK by 2022 and launching the Green Finance Institute to cement the UK's position as the world's leading green finance hub. Importantly, one of the underlying objectives of the strategy is to strengthen the competitiveness of the UK financial services sector as green finance becomes the future of finance."
Alongside governments providing leadership, the private sector has a critical role to play in making finance greener. According to Scott, more than 1,000 companies have already signed up for the Task Force on Climate-related Financial Disclosures (TCFD), including financial institutions responsible for nearly US$140 trillion of assets. Furthermore, many investors, banks and insurers are now going beyond just disclosing their approach to actively aligning investment and loan portfolios with the goals of the Paris Agreement on climate change.
"Through our Climate Quantified offering, and recently launched Climate and Resilience Hub, [Willis Towers Watson] is working with clients in multiple sectors around the world to help them manage and disclose climate and environmental risks and opportunities," said Scott. "This often starts by working with boards and senior executives to provide insight into a rapidly evolving policy and regulatory landscape and applying our analytical capabilities to help firms quantify their exposures and form a strategic response to capture the opportunities ahead."
One trend that Scott highlighted was an increasing interest from employees to be engaged in green finance and sustainability issues, particularly among graduates and young emerging talent. Companies are also looking at how they can integrate climate and environmental factors into their executive compensation and reward strategies and corporate governance.
"We are also working with businesses to communicate and disclose their approach," he said. "Many clients find the TCFD recommendations provide a very helpful framework for doing this, organised around the four TCFD categories of governance, strategy, risk management, and metrics."
The insurance sector also has a vital role to play in propagating green finance. According to Scott, the insurance industry has been on the frontline of managing the impacts of climate and environmental factors for several decades. It is also very well-placed to help multiple sectors assess and quantify their exposures. The insurance industry is also playing a leadership role as a long-term investor, such as engaging with firms to support an orderly transition to a low carbon future and allocating capital into key sectors.
"Alongside many other sectors, the insurance industry can also play an important role in increasing resilience to climate risks and supporting adaptation," he said. "With that in mind, Willis Towers Watson is delighted to be chairing the Coalition on Climate Resilient Investment (CCRI), a multi-industry, multi-region, public/private coalition to better integrate climate resilience into investment decision making. We also played a founding role in the Insurance Development Forum and are involved with UNEP-FI Principles for Sustainable Insurance and ClimateWise."