MH370 found? Debris could advance insurance payments | Insurance Business America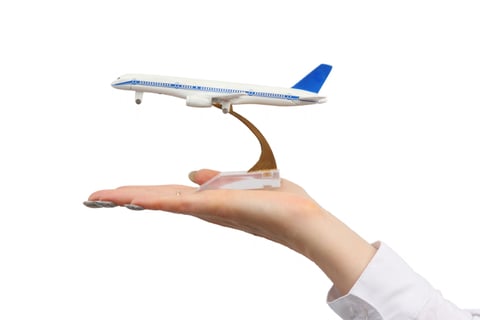 An air, land and sea search was launched near an island in the Indian Ocean today following the discovery of what is, according to aviation experts, "very likely" a fragment of the Boeing 777 that disappeared during Flight MH370 last year.
The Reunion Island search could put an end to the year-long mystery of the missing plane. It could also mean the beginning of several insurance claims and passenger lawsuits.
Although aviation hull and liability claims on the Malaysia Airlines jet have already been paid – roughly $110 million from lead insurer
Allianz
– industry experts say compensation for victims' families historically takes longer to process.
Any lawsuits alleging negligence on the part of the airline, for example, are dependent on absolute proof that the airline was at fault, whether due to pilot error, security breaches or other issues. The fact that the plane was missing has stopped most plaintiff attorneys from leveling charges.
With the discovery of the plane and an explanation for the crash, facilitating those claims will be easier.
And that puts insurers at risk of higher losses. While the Montreal Convention governing aviation losses puts a cap of $175,000 per victim on automatic compensation regardless of fault, it allows for unlimited damages in cases of negligence. Payouts for such substantiated claims have proven high: Pan Am paid more than $500 million when Flight 103 was blown up over Scotland, and ComAir paid $264 million in 2006 when pilots crashed Flight 5191 by using the wrong runway during takeoff.
If the Reunion Island search uncovers the cockpit voice recorder or flight data recorder, the MH370 crash could turn out to be very expensive.
On the other hand, New York attorney Marc Bern – a veteran of several aviation liability cases – points out that many family members of victims have already settled for smaller insurance payments.
"The overwhelming majority of the people on that plane come from countries where there is no effective civil justice system," Bern told
Fortune
magazine last year. "The deal will be take it or leave it, and they'll be bought off cheap."
The disappearance of MH370 represents the beginning of a series of costly aviation disasters, which has cast a pall over the aviation insurance market. Carriers are facing annual losses exceeding $2 billion, including liability and hull losses expected to amount to several hundred million dollars.
It represents the biggest bill carriers have had to foot since the September 11, 2001 terrorist attacks.