Mid-market risks emerge amid coronavirus crisis | Insurance Business America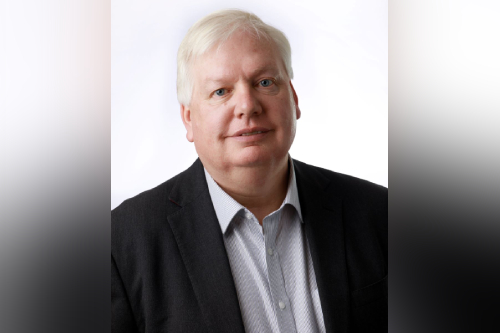 The global spread of COVID-19 and the resulting lockdowns have caused increases in several mid-market risks, which businesses ought to identify and address in order to survive in the currently challenging economic environment.
Douglas Barnett (pictured), director of mid-market and customer risk management at AXA Insurance UK, spoke with Corporate Risk and Insurance regarding these risks that are gaining prominence in today's post-pandemic world.
Barnett called attention to four previously overlooked areas businesses must not neglect and how these issues can potentially negatively affect their operations.
Understaffing (health and safety)
According to Barnett, businesses must review their processes to ensure the workplace is COVID-safe. If businesses have downsized during lockdown or are operating at limited worker capacity, they will likely need to equip the remaining staff with additional skills, especially with some workers having increased responsibilities. If companies don't check staff levels, skills and processes, they might end up in a situation where not enough staff are present or where employees are doing new types of work for which they haven't been trained. These factors, or a combination of these, can create serious health and safety concerns and also impact quality assurance governance.
Unreliable credit checks
Credit checks are crucial for businesses, allowing them to assess the viability of suppliers and customers. If fed with inaccurate or outdated information, the business can be left exposed in case of failure of either. If a client defaults, they will face cash flow problems – or even potentially bankruptcy if it is a major client that cannot be replaced. That is why contractual terms and conditions should be reviewed and amended to reflect the uncertainty in the global economy.
Supply chain problems
With factory shutdowns and congested sea transportation, some businesses are facing difficulties and delays in getting the materials and parts they need to produce their own goods. As the sea container shortage coincides with empty passenger aircrafts, shippers are moving into the air cargo market. However, limited capacity means costs for air freight are high and will remain so until traffic gets back to pre-COVID levels. With the impact of the pandemic hitting different countries in various ways, those uncertain conditions are expected to persist for about two years.
Unoccupied premises
From high street shops to industrial estates and office blocks, unoccupied premises face deterioration risks as levels of maintenance and inspection reduce. For instance, burst pipes cause escape of water, which takes a long time to dry and repair and can result in significant claims. Empty buildings are also vulnerable to intrusions, squatting and fly tipping. The damage caused by these types of incidents usually requires costly repairs ahead of reopening, selling or attracting new tenants.
In order to mitigate these risks, Barnett says that businesses need to stay informed, develop plans and talk to their insurance provider – who can also help with the previous two.
"If staff levels are reduced because of employee illness, lockdown, furlough or to help with distancing, companies need to identify the colleagues and skills that are critical to operate," he said. "They need a staffing plan and a training plan, preferably covering two years, to assist in how the business expects to trade."
If a business relies heavily on certain suppliers or clients, credit checks are most likely inadequate nowadays. Many firms' balance sheets have changed dramatically over the past year as they adapt to the various restrictions. Certain industries such as live events and hospitality have declined dramatically, while others have experienced growth, including delivery services and home gym equipment. Barnett argues that a credit check alone may not be sufficient to assess a firm's solidity, particularly where it's benefitted from support like a government grant or furlough payments.
"Information is equally crucial for other supply chain issues," he said. "Businesses need to keep abreast of news and regulations that may affect their suppliers, freight carriers and customs regulations. They need to keep in touch with their stakeholders, as well as consulting the government and health authority websites of countries where they may be obtaining materials or where they are supplying finished products."
The pandemic has also left premises empty or repurposed. In both cases, the business should consult their insurance provider as soon as possible. Risk managers can share a lot of practical advice on securing premises or converting buildings, including information about acceptable materials and safe construction works. Involving them early in the project will give the best results.
According to Barnett, many of these emerging mid-market risks can be mitigated by insurance providers integrating technical knowledge across the underwriting, claims and risk management functions.
"Claims give us information about the types of risks that are at play and this data informs risk mitigation, which then has an impact on pricing," he said. "For larger clients, it is important that we embed their claims need before any claims occur to ensure there is an understanding of the frequency of meetings that will be appropriate and the content and breadth of the Management Information (MI) required."
This joined-up approach between claims, risk management and underwriting helps to identify the most appropriate solution for each mid-market customer and assists with the design of a bespoke product that focuses on the most important aspect for them.
"That's what we've been doing with our Vantage proposition, which relaunched this year," Barnett said. "It covers eight trade groups: construction; hotels, hospitality & leisure; manufacturing; motor fleet; motor trade; real estate; services industry; and wholesale & retail. But there is one common core, business resilience, as the aim is to deliver smart solutions to reduce risks successfully."