Morning Briefing: Marsh acquires JW Terrill | Insurance Business America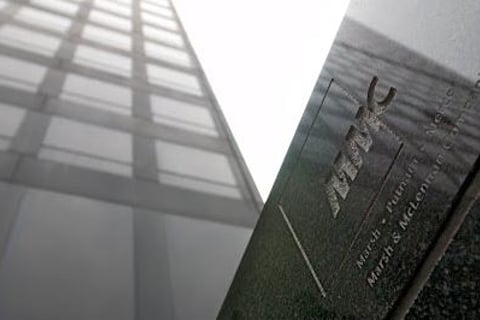 Marsh acquires JW Terrill
Marsh & McLennan Agency LLC, a subsidiary of Marsh, has acquired St. Louis, Missouri-based J.W. Terrill, one of the largest independent agencies in the Midwest. Terms of the transaction were not disclosed. The deal expands Marsh & McLennan's growing national footprint to serve the risk management and employee benefits needs of middle market companies. JW Terrill was founded in 1972 and has around 195 employees. The firm generates $32 million in revenues.
Businesses should make full use of employees' skills or risk losing them
A report from Deloitte warns that businesses risk losing employees if they are not using their full skill set. The survey focuses on millennials in the workforce and found that only 28 per cent believe that their organization is making full use of their skills. More than half have ambition to rise to the top ranks of their company although in the developed world just 38 per cent believe they can achieve it. The report also focuses on industry sectors that millennials consider strongest for leadership and insurance does not rate highly. While technology, media and telecoms is the top choice with 33 per cent perceiving the sector to be strongest for leadership, just 8 per cent felt the same about financial services.
Why age continues to be a key factor for auto insurance
New data from the Association of British Insurers reveals why age is such an important factor in auto insurance premiums. The data shows the average premiums that customers of different age groups pay for their car insurance, compared to the cost of the average claim they make. Younger drivers between 18-20 years pay the highest average premium of £972 (U$1,517), because their claims are likely to be expensive, an average of £3,667 ($5,724), and more frequent than other age bands. The group with the cheapest average car insurance premiums are 66-70 year olds who pay £241 ($376), since the cost of their average claim is relatively low at £2,225 ($3,473).
Although 61-65 year olds have the lowest average claim, their average premium is slightly more than drivers in their late sixties because they tend to make more claims. The data shows that in general drivers aged over 70 pay higher premiums than those in their middle age because they are more likely to make more expensive claims. Drivers aged over 90 pay higher premiums because their claims are almost 50 per cent higher than those who are twenty years younger.