Morning Briefing: Risk professionals highlight their biggest concerns | Insurance Business America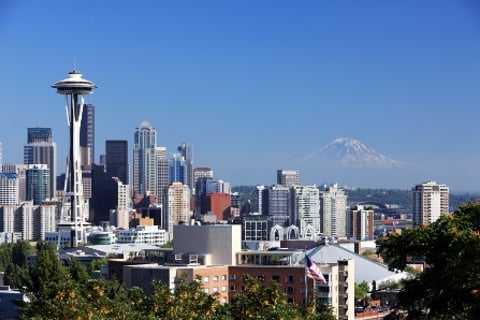 Risk professionals highlight their biggest concerns
A survey of risk professionals attending conferences in Doha, Washington and London highlights the current concerns for organizations. Attendees of the Sword Risk conferences, from some of the world's largest infrastructure, construction, energy, and manufacturing organizations, named cyber security, geo-political and supply chain as the greatest threats to their business. The importance and profile of risk has increased in the last five years according to 92 per cent of the US attendees and 81 per cent of those in the UK. Keith Ricketts of Sword Active Risk noted: "The overall trend is that managing risk has moved up the corporate agenda, at a time when the world economy has become less stable, following the financial meltdown in 2008." The delegates said that their organizations now have a greater understanding of risk, which has raised the profile of risk management teams.
Insurance commissioners bolster cybersecurity policies
The US National Association of Insurance Commissioners is moving forward with three initiatives designed to help protect consumer information and educate the public about cyber risks. The announcement follows the NAIC adoption of
Guiding Principles for Cybersecurity
and includes a consultation on a bill of rights which intends to set standards for helping consumers if their personal information is compromised; examinations of insurance companies to verify companies are taking appropriate steps to protect sensitive data, including confidential personal information; and a cyber-risk forum to be held in Washington on Sept. 10 where cyber experts will discuss how to best manage the risks to businesses. "Ramping up our efforts in this critical area will help state insurance departments better address both the threat and responses to cyber breaches," said Monica J. Lindeen, NAIC President and Montana Insurance Commissioner.
Uber drivers – you may not be insured
Uber is facing more issues in Canada as one provincial regulator issues a blunt warning to drivers – you may not be insured. The Alberta Superintendent of Insurance Mark Prefontaine spoke after reviewing the ride-share firm's supplementary insurance policy covering drivers and passengers. He told The Calgary Herald that there are flaws in the coverage which mean that drivers and passengers are at risk that claims may not be paid. He urged drivers to contact their own insurance companies for clarification. Prefontaine says that sorting out Uber's insurance issues in the province is a priority for his office. Meanwhile Uber is being sued in Ontario by a taxi driver who has launched a class action seeking damages and an injunction against the service.