No home is the same, nor is every rental | Insurance Business America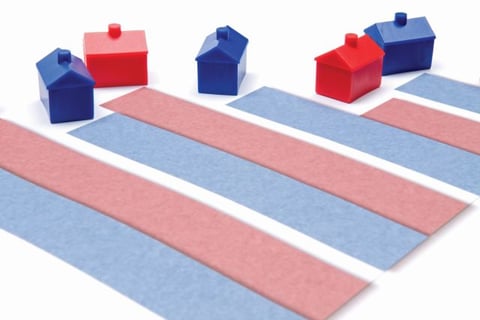 Brokers need to impress upon their clients that just as they are different, their homes and rental units are different – and that demands special coverages.
"In the rental market you can have a primary rental where one family is using it as their primary residence, but more and more across the country we're starting to see rentals where the clients are renting out on a short-term basis," says Team Leader Residential, APRIL Canada's Michelle Niedbala. "That can mean a day, a week or a month – not necessarily six months or a year at a time."
It is these short-term rentals that are bringing changes into the rental market, says Niedbala, and they haven't necessarily been there in the past.
"Most regular insurance policies won't accommodate a short-term rental," she says, "and Airbnb is probably the best known of the options."
A lot of regular market insurers will exclude short-term rentals, Niedbala points out, because the policies aren't designed to accommodate the extra exposures that may come from somebody staying in the home, whether it is through a short-term rental or used as a seasonal residence.
For a broker, it is contingent on them to start asking questions – and lots of them.
"A broker should always want to know what the exact occupancy of the dwelling is," says Niedbala. "That is the key element when trying to rate a property. When it is a rental, we need to go a bit deeper. Is it being rented out full-time to someone in the family? Because this may not be a rental, but qualify for homeowner's coverage."
Custom-designing the policy for each risk is crucial to providing proper coverage to the client, something that APRIL Canada prides itself in.
"Each risk is individually underwritten, and we have the ability to look at each one and suggest what would be the best coverage available," she says. "We have a broad coverage versus named perils, and there is a price differential, so you have to see if this is something your client would need. Sometimes the person doesn't need any more than named perils."
As with any policy, the deductible can be raised to bring the premium down, says Niedbala, and premium shock can turn off many clients who are in a position to assume the risk.
"If your client isn't likely to make a small claim, then they could benefit from a higher deductible," she says.
Something many clients who regularly rent out their dwelling may not realize, is that there is coverage in case they find they cannot rent out their dwelling due to an insured loss.
"When brokers are talking to their clients, they don't want to forget about rents," says Niedbala, "and if there is a potential that they would be out-of-pocket if they couldn't rent it out due to an insured claim, you would want to ensure that they have the rental coverage."