Office parties still popular – but are they insured? | Insurance Business America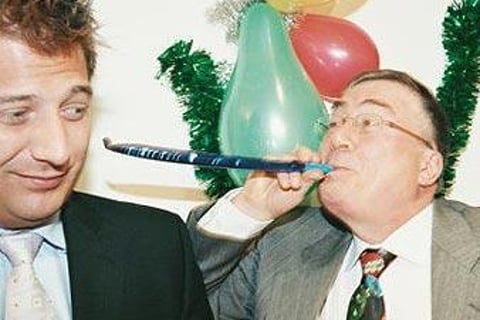 A recent survey shows the traditional office party remains at the top of employee wish lists. But are your business clients covered if the celebrating turns into a lawsuit or insurance claim?
The survey from OfficeTeam shows the traditional office party tops most employees' wish lists, with more than half (52 per cent) of workers interviewed said their favourite work-related holiday celebration is a company party.
But when you mention the word 'party,' that can mean alcohol – and considerable liability for an employer.
"If alcohol is involved the potential for injury increases significantly," Rick Orr of Orr Insurance & Investment Group told
Insurance Business
, when asked about the conviction a year ago involving an office party where a fatal accident occurred in Calgary, Alta. "That may involve having designated drivers. When hiring equipment or third party firms it is imperative to explain to a business client that they request proof of insurance and to review any contracts that may require signing."
Click here to see the original story.
In that case, 22-year-old Nathan Shair was killed on July 12, 2007 when a lever prematurely activated on the machine, striking him in the back of the head during a Stampede week party hosted by his employer, XI Technologies at the Hotel Arts in Calgary.
The Alberta Court of Appeals upheld that ruling in 2013, concluding the company didn't do enough to head off predictable hazards posed by the calf roping machine.
"XI Technologies did not do all that was reasonably practicable in the circumstances to avoid the reasonably foreseeable risks, and that the operating procedures had not eliminated the significant risks involved with the ride," the court's panel stated in dismissing the company's appeal. (continued.)